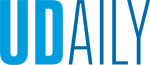 Stay more, pay more?
Article by Sunny Rosen October 10, 2017
Research from UD professors finds consumer assumption that hotels provide discounts for longer stays is inaccurate
When you book a hotel stay, you might expect to pay less per night for a long stay. However, in an article recently published in Cornell Hospitality Quarterly, the University of Delaware's Arash Riasi and Zvi Schwartz found that the opposite is true.
Previous research has described a similar trend in the grocery industry, with research suggesting that customers actually lose money when buying in bulk about 30 percent of the time, but Riasi and Schwartz's research is the first to uncover the practice in a service industry.
"The findings revealed that on average, hotels charge more per night when the guests stay longer," wrote Riasi and Schwartz in the article, which they co-authored with Xuan Liu and Songzi Li. Liu and Li are alumna of UD's master of science in hospitality business management program, and multiple research projects have sprung from Li's initial curiosity about the relationship between hotel room price and length of stay.
So what should consumers take away from these research findings? Schwartz said that being aware of this misconception is a good start. Further, he said, consumers "need to negotiate."
"The online quoted rates are sometimes just quoted rates, and you can get better rates in various ways," Schwartz said. "So this looks like a clear case where you really want to do your homework."
And the best way to get a better rate? "Call the hotel and talk to reservations," said Schwartz, who is a professor and associate chair of hospitality business management. "Especially if you're staying for long period. The longer the period, I think, the higher incentive to call and negotiate and see if you can get a better deal."
Another idea Schwartz suggested: Copy the research team's strategy. Search to find out how much one night would cost and how much a longer trip would cost, and then compare the price per night.
"Then you know if you have an issue or not," Schwartz said. "If you see a hotel that does not budge, then shop around. Because they might be in a situation where they cannot give you a discount – because they are almost fully booked for a certain day, let's say."
As for why hotels are charging higher rates for longer stays, Riasi and Schwartz have a number of theories. Schwartz suggests, for example, that the data may reflect last-minute discounts that hotels make to fill rooms on slow business days.
Some hotel managers also expressed anxiety over guests who book longer stays in order to get a cheaper nightly rate, then check out well ahead of their original check-out date.
Riasi, a doctoral candidate in financial services analytics, offered another suggestion: "The longer-staying customers are less likely to spend on non-room services of the hotel. For example, if the customer is staying for 10 nights at the hotel, that customer might visit that hotel's restaurant only once or twice during his stay, while a customer who is staying one night at the hotel is very likely to eat the hotel's restaurant for that day."
Now that the research team has evidence of this disparity, future research will delve deeper.
"The misconception exists," Schwartz said. "The question is, how and where are they about the fact that it is a misconception?
"It's very interesting how it behaves, that gap between customer expectations and the industry's pricing policies."