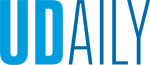 Gilliam Fellowship awarded
Article by Ann Manser Photo by Evan Krape October 06, 2017
Doctoral student recognized for research, leadership
From the high school biology teacher who was her first mentor, to the undergraduate opportunities that allowed her to spend quality time in research labs, Barbara Romero Dueñas says that science has always captured her interest, motivating her to overcome challenges and inspiring her to succeed.
Now a doctoral student in biological sciences at the University of Delaware, Romero Dueñas' perseverance and talent have been recognized by the Howard Hughes Medical Institute (HHMI), which has named her one of 39 students nationwide to receive this year's Gilliam Fellowships for Advanced Study.
"I was so amazed and honored to be one of the awardees," said Romero Dueñas, who immigrated to the United States from Peru as a teenager.
Despite a troubled family situation that caused her to move away from her mother and siblings at age 18, she said, "I've been blessed with a lot of support from a lot of wonderful people." On her own financially ever since high school, she worked her way through the University of Maryland Eastern Shore and continued on to graduate school at UD.
The Gilliam Fellowships are awarded to exceptional doctoral students who are pursuing careers in academic science. The program aims to prepare a diverse group of researchers who will help develop the next generation of scientists.
"The Gilliam fellows are outstanding students who have the potential to be real leaders in science," said David Asai, HHMI's senior director for science education.
Recipients receive support for up to three years, including a stipend and a training allowance. The fellowship program also is an award for the students' advisers, who participate in a year of mentoring development training and workshops, with a special emphasis on mentoring diverse students in science, Asai said.
"The mentor's job is to figure out how to help their student develop into an even better scientist," he said.
Romero Dueñas' adviser is Ramona Neunuebel, an assistant professor of biological sciences who joined the UD faculty in 2014. That was the same year Romero Dueñas arrived on campus as a master's degree student.
During her second year of graduate study, the biology department—noting her success both academically and in the research lab under Neunuebel's guidance—encouraged her to move into the Ph.D. program.
Today, Romero Dueñas conducts research on the molecular underpinnings of Legionnaires' disease, a potentially fatal bacterial lung infection caused by inhaling contaminated water droplets.
Working in Neunuebel's microbiology lab, she is investigating how the bacteria operate inside cells in the lungs, seeking to characterize one particular protein that's involved in the process. She's one of two first authors on a paper published in September in the journal Frontiers in Cellular and Infection Microbiology.
The publication was exciting for Romero Dueñas, who says that making progress in her research is always her priority, but it's not the only professional passion in her life. After attending a scientific conference and hearing about other institutions that had associations specifically for Latino graduate students, she decided that UD could benefit from the same type of organization.
"When I returned to campus, I began looking into what it would take to start something like that at UD," she said. "It seemed like a huge responsibility to take on while I was doing so much else, but I couldn't stop thinking about how great it would be to have this type of organization here."
With advice from UD's Black Graduate Student Association, she emailed every department on campus looking for students to come to an interest meeting. She knew that she needed at least six initial members to establish the organization.
"As soon as I saw six people at the meeting, I felt inspired and optimistic," she said. In April 2016, the Hispanic/Latino Graduate Student Association became an official organization, with Neunuebel and Jean-Philippe Laurenceau, the Unidel A. Gilchrist Sparks III Chair in the Social Sciences, as its faculty advisers.
Since then, the group has grown to 64 active members and holds regular meetings, networking and professional development programs and social activities.
"We want to build cultural and professional networks and also tell the community that we're here and we have contributions to make," Romero Dueñas said. "Every time we have a meeting, I see more and more people that I didn't know before, and it's really exciting.
"Every meeting gives me a sense of belonging, and I'm incredibly excited that we're building a community here."
Meanwhile, she hasn't forgotten her other passion, advocacy for science. In addition to leading the new Hispanic/Latino association, she's now president of the more established Biology Graduate Student Association.
The combination of leadership roles, in addition to her academic and research accomplishments, was probably key to her selection as a Gilliam fellow, Romero Dueñas said. But she'd be taking on those roles anyway because they're part of who she is, she said.
"I'm working to advance diversity, and I'm working to advance STEM at UD, and it has been an amazing experience so far," she said. "I feel that I'm growing as a person and a scientist—with the support of those around me—and I feel happy to see that my work is making a difference."