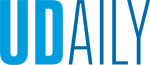 University of Delaware sets enrollment records
Article by Cindy Hall Infographic by Danny Wright October 23, 2017
Increases in underrepresented and international students
Enrollment at the University of Delaware reached 23,774 this fall, the highest on record in the University's history and an increase of 765 students over last fall.
The Newark campus set enrollment records for both undergraduate and graduate student populations: Undergraduates total 18,144, up from 17,669 in fall 2016, and graduate students total 4,024, an increase from 3,930 last fall.
The University also welcomed the largest-ever first-year class on the Newark campus—4,306 students, up from 3,952 in fall 2016.
The Newark campus is also becoming more diverse, with 2,206 international students, the highest since the University began collecting global enrollment data in 1994. These students represent 96 countries.
The undergraduate student population includes 2,777 domestic underrepresented minority students, a 62 percent increase over 10 years ago. What's more, over half of the 2,500 UD undergraduate students receiving Pell grants are Delaware residents—the most since 2007—demonstrating the University's commitment to providing access and removing barriers, particularly for Delawareans.
"We are continuously looking at ways to open access to the University of Delaware for all high-achieving students, particularly residents of our state," said Chris Lucier, vice president of Enrollment Management at UD. "This year's enrollment is a testament to the strong programming we have in place to prepare and encourage students to apply, coupled with the superb academics and student outcomes that the University provides."
"Of note at the graduate level are changes over the past five years in the numbers of U.S. historically underrepresented students who are choosing to matriculate at UD," said Ann Ardis, senior vice provost for graduate and professional education. "The numbers of UD graduate students who self-identify as Black or African American, Hispanic or Latino, and two or more races continues to increase, in some categories quite substantially."
Over the last five years, the number of graduate students who identify as Black/African American has risen 25 percent. During the same time period, the number who identify as Hispanic/Latino has increased 50 percent, while the total who identify as two or more races climbed 81 percent.
The main campus in Newark also has 802 adult and non-traditional learners enrolled in professional and continuing studies programs.
UD enrollment also comprises 804 Associate in Arts Program students studying at campuses in Georgetown, Dover and Wilmington, Delaware. After earning an associate's degree, students transition to the Newark campus where they may complete a bachelor's degree in majors from any of the University's seven colleges. A new partnership with Beebe Healthcare's Margaret H. Rollins School of Nursing in Lewes, Delaware, allows students to simultaneously earn an associate in arts degree from UD and a diploma in professional nursing from Rollins. The inaugural cohort this fall drew an impressive 27 students. Once students earn their RN and pass the National Council Licensure Examination, they may apply to UD's bachelor's program to earn a BSN degree.
Undergraduate enrollment, Newark campus
Delaware students – 6,560

Nonresident students – 11,584, the highest on record

Domestic underrepresented minority (URM) students – 2,777

International students – 876, the highest on record

Pell grant recipients – 2,500
First-year enrollment, Newark campus
Total first-year students – a record 4,306
Delaware students – 1,402, the highest in 20 years

Honors Program students – 530

Domestic underrepresented minority students (URM) – 720 – 12 percent more than the previous high (fall 2013)

International students – a record 231 students representing 31 countries
Graduate enrollment
Total graduate enrollment – 4,024

Delaware students – 943

International students – 1,330

Total doctoral-level enrollment – 1,934

Total master's-level enrollment – 2,090
The University received a record number of applications this year from prospective first-year undergraduate students: 27,507 individuals applied for the 2017-18 academic year, marking the first time the University has exceeded 27,000 applications.
The enrollment information is gleaned from the University's census data records, which date back to 1975. For more details related to UD's fall 2017 undergraduate enrollment, including retention and graduation rates, view the Fall 2017 Undergraduate Enrollment Report.