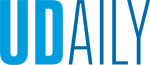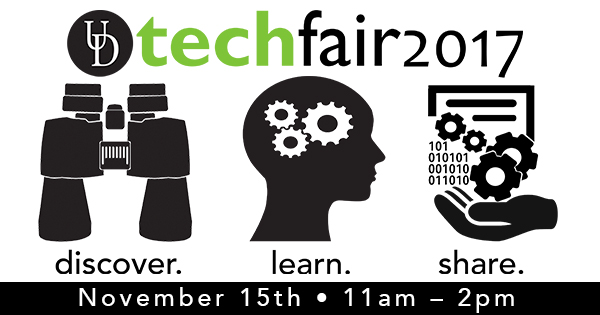 Discover. Learn. Share.
Article by IT Communication Group Graphic by Larry Larraga November 01, 2017
UD Information Technologies to host annual Tech Fair on Nov. 15
University of Delaware Information Technologies invites faculty and staff to explore the ways technology can help them, their clients and their students by attending the "Discover. Learn. Share." Tech Fair on Wednesday, Nov. 15, from 11 a.m. to 2 p.m., in the Multipurpose Rooms of the Trabant University Center. Lunch will be provided.
The annual Tech Fair provides an opportunity for faculty and staff members to familiarize themselves with the technology services offered by the University. Staff members who provide technology support and manage central systems will be available for questions, short discussions and hands-on demonstrations of technology tools.
IT will have booths covering a wide variety of topics including the upcoming integration of Microsoft OneDrive into the Office 365 suite, the retirement of the UDel wireless network, and the Transition to Canvas (T2C) project.
In addition to staff from IT, the Tech Fair 2017 will include representatives from other campus units that provide support for various technologies:
Human Resources

Procurement

Office of Communications & Marketing

Campus and Public Safety

Disability Support Services

Professional & Continuing Studies: UD Online

University Library, Museums and Press

Institutional Research and Effectiveness

The Library's Student Multimedia Design Center

Delaware Assistive Technology

Environmental Health & Safety

IDEA Network & Maker Gym
For more information, go to the Tech Fair 2017 website. Those who plan to attend are asked to register online. Registered participants in attendance at the event will be eligible to win a variety of door prizes including an Amazon Echo and an Apple TV.