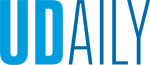 Preserving works on paper
Article by Ann Manser Photo by Evan Krape November 16, 2017
Mellon Foundation grant to support library, archives conservation
The Winterthur/University of Delaware Program in Art Conservation (WUDPAC) will receive almost $600,000 from the Andrew W. Mellon Foundation to support a collaborative project with two other programs in the area of library and archives conservation education.
The foundation awarded a total of $2.1 million to the State University of New York (SUNY) Buffalo State, which will distribute the funds. Sharing the grant will be Buffalo State's Patricia H. and Richard E. Garman Art Conservation Department, WUDPAC and the Conservation Center at New York University's (NYU) Institute of Fine Arts.
Over the eight-year grant period, beginning in October 2017, WUDPAC will receive $598,000 to support such educational activities as student fellowships, specialized workshops and travel among the participating institutions.
The grant is intended to further a collaborative project that will address the preservation needs of library and archives collections across the U.S. and educate the next generation of conservators.
Library and archives conservation education, known as LACE, includes a focus on works on paper. Conservators work with materials such as rare books, manuscripts, maps, historical documents, photographs and archival materials and often hold positions in libraries, archives and historical societies.
"We are extremely grateful to the Mellon Foundation for their support of this consortium," said Patrick Ravines, director of the Garman Art Conservation Department. "I am deeply honored by the foundation's ongoing trust in our commitment to educate the next generation of conservators. Even as our society grows more digitized, we need to find effective ways to conserve the tangible books, maps, documents and photographs that comprise our collective history and cultural heritage."
Debra Hess Norris, Unidel Henry Francis du Pont Chair in Fine Arts and WUDPAC director at UD, also thanked the Mellon Foundation for what she called an "inspired investment" in the LACE consortium. The foundation, she said, has generously supported the shared effort since 2011.
"Our LACE curriculum will be intentional, strategic and collaborative," Norris said. "Working with exceptional colleagues at Buffalo State College and New York University, we will build a strong cohort of emerging conservators prepared to better address the demanding preservation challenges facing libraries and archives worldwide."
Melissa Tedone, who is book and library conservator at Winterthur and a WUDPAC affiliated faculty member, said the "generous funding from the Mellon Foundation recognizes library and archives conservation's place among its sister specialties in the art conservation training programs."
"Our students will benefit from this cross-pollination across specialties as well as the collaborative, inter-institutional training," Tedone said.
"On behalf of the Conservation Center of the Institute of Fine Arts, New York University, I wish to express my excitement in the official formation of the LACE consortium," said Margaret Holben Ellis, chair and Eugene Thaw professor of paper conservation at the Institute of Fine Arts at NYU. "We have successfully partnered in this endeavor for many years and are heartened by the Mellon Foundation's endorsement of our efforts."
Lauren Hackworth Petersen, interim associate dean for the humanities in UD's College of Arts and Sciences, described the LACE collaboration as "an exemplary inter-institutional program of study [that] will be instrumental in training future conservators dedicated to preserving libraries and archives worldwide."
The three conservation programs involved, she said, have long been recognized as leaders in the field.
"The University of Delaware extends its gratitude to the Andrew W. Mellon Foundation and to the collaborating institutions for this unique and important opportunity for our graduate students," Petersen said.
Winterthur-University of Delaware Program in Art Conservation
Internationally recognized, WUDPAC is a three-year program that is one of only five graduate programs in art conservation in North America and one of only two jointly sponsored between a university and a museum research library.
Students, who earn a Master of Science in Art Conservation degree, make use of the resources of both the University and Winterthur Museum and Library, in what has been described as a "seamless" partnership. Each student specializes in a conservation area, including furniture, objects, paintings, paper, photographic materials, textiles, and library and archival materials.
The curriculum is designed to educate and train conservation professionals who can carry out the examination, analysis, stabilization and treatment of art and artifacts, speak to general principles of collection care and have a broad academic background in science and the humanities.
WUDPAC alumni work in prestigious institutions across the country and the world, preserving important cultural and historical works.
The program—as well as numerous other programs throughout UD—has benefited from the Mellon Foundation's generosity in many areas, including support for graduate students and programs in which UD conservators work internationally with students and professionals in fields such as photograph conservation. In addition, a Mellon grant in 2011 helped launch UD's curatorial track for doctoral art history students, one of only a handful of programs in the country to prepare future curators for careers in specialized historical art fields.
This article includes information from SUNY Buffalo State College.