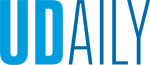 A model symposium...about models
Article by Ann Manser Photo by courtesy of Hagley Museum and Library November 21, 2017
Conference showcases material culture at UD, Hagley
From a quieter rocking chair and a safer step ladder to improved washing machines, artificial limbs and electro-magnetic motors, inventors and designers have filed millions of applications with the U.S. Patent Office in its three centuries of operation.
Applications have been accompanied not only by written descriptions and drawings but also by models of the invention, and those representations can be a treasure trove for today's scholars of material culture.
At Hagley Museum and Library near Wilmington, Delaware, a collection of 5,000 patent models—second in size only to the Smithsonian's collection—inspired a recent symposium held in partnership with the University of Delaware.
The Nov. 17-18 conference, titled "Imagined Forms: Modeling and Material Culture," went far beyond the extensive collection of patent models to address such topics as the mechanisms of modeling, exhibitions, print culture, scale and landscape. Hosted by UD's Center for Material Culture Studies and Hagley, the symposium brought together a diverse group of scholars to explore modeling as a fundamental human activity.
"For years, Delaware has been known as the leading location for the humanities-based, interdisciplinary study of material culture, and I was thrilled to hear that when the call for papers for this symposium was released, the response was so great that the event was extended to two days," said George Watson, dean of the College of Arts and Sciences, in welcoming participants to the event.
He emphasized the value of UD's strong partnerships with leading cultural institutions such as Hagley and Winterthur Museum and Library.
"Part of what makes this symposium so special is that as it crosses the disciplines of the arts, sciences and engineering, it brings us together at this historic and relevant site," Watson said. He called the patent model collection "inspiring" as a demonstration of the spirit of innovation and entrepreneurship, as well as industrial and community growth.
Martin Brückner, professor of English and co-director of the Center for Material Culture Studies, told the symposium audience that the center is itself "a working model" for collaborative research and teaching. It provides a "shared vision," he said, while bringing together students and faculty from a variety of disciplines.
The symposium was organized by Brückner; Sandy Isenstadt, professor of art history and the center's co-director; Sarah Wasserman, assistant professor of English; and Lance Winn, professor of art and design. Plans are for this year's symposium to be the first in a series that will be held every two years.
"We're committed to innovative approaches to the study of material culture," Isenstadt said.
Some two dozen scholars from various disciplines spoke during the symposium's six panel discussions. Each panel was moderated by a UD doctoral student who volunteered the time: Jeff Richmond-Moll, Galina Olmsted, Kiersten Mounce, Anne Cross and Emily Shartrand, all in art history, and Hillary Neben, a Hagley Fellow, in history.
Keynote speakers were Peter Galison, the Joseph Pellegrino University Professor of the History of Science at Harvard University, who spoke on "Material Models of the Immaterial World: Black Holes and the Edge of Knowledge," and Johanna Drucker, the Breslauer Professor of Bibliographical Studies at the University of California Los Angeles, whose topic was "Modeling Interpretation: Non-Representational Approaches."
"It is events like these that help us think critically and creatively, and that give us new and different perspectives on people, objects and cultures," Watson said of the symposium.
"An interdisciplinary approach like this, combined with a focus on public engagement by our students, is what sets the humanities and sciences at UD apart from other programs."