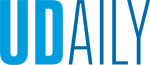 Horn startup searching for ways to increase diversity
Article by Dylan Gerstley November 20, 2017
Color Coded looks to increase coding education in schools
Color Coded is a startup searching for a way to increase diversity in the tech industry. Color Coded is one of many participating teams in University of Delaware Horn Entrepreneurship VentureOn, a program led by seasoned entrepreneur Vince DiFelice, and is spearheaded by graduate student Garry Johnson and sophomore James Massaquoi.
"Color Coded is aiming to solve the problem of the lack of diversity in the tech industry," said Garry Johnson, MS in Entrepreneurship. "Right now we are doing some serious exploration into what leads to this lack of diversity, trying to find the root and proximate causes. One of the things we want to focus on is access to tech education. Coding, we're realizing, is not being taught to everyone and we want to make it more widely available."
The early stage venture hopes to take cues from programs like Computer Science for All and Coded by Kids. Both social ventures have shown there is success and growth opportunity in the tech diversity niche and the Color Coded team aim to capitalize on the opportunity through VentureOn, and leave their mark on improving diversity in one of the nation's most innovative industries. With such lofty ambitions, Johnson was quick to stress that Color Coded is still researching the market.
"We want to explore all avenues and that includes both policy change and our own social venture growth," Johnson said. "We have not yet settled on exactly where we think we can best innovate and create, but through VentureOn, with guidance from Vince and from being surrounded by the Horn community, we hope to really optimize our customer discovery and create something meaningful."
The support program has already proved invaluable for Color Coded as the team has spoken to more than 40 potential customers to refine ideas and identify pain points. The team has visited local area public schools and tech companies as well as traveled to California to visit one of the most well developed tech scenes in the country.
"Last week was really incredible," Johnson said recently. "I traveled out to speak to GoGuardian, an edutech company in Silicon Valley, which is a fantastic example of how diverse the industry can be. They serve as an inspirational model for other companies now and a goal for us to strive to make a reality."
Johnson's partner, Massaquoi, shares his passionate views for promoting and improving diversity in tech. The sophomore Delaware Innovation Fellow has been doing his own research and exploration for Color Coded and attacks the problem from a different angle than his partner.
"Garry and I are really attacking the problem in different ways and it is so interesting and stimulating creatively to see the merits and downsides of each of our own approaches," Massaquoi said. "Aside from providing equal opportunity coding exercises to children of color and low income backgrounds, we want to make sure that those who break into the tech industry are comfortable enough to stay there. Access to education is one thing but we need people to get in and stay with a healthy and productive company culture."
About Horn Entrepreneurship
Horn Entrepreneurship serves as the University of Delaware's creative engine for entrepreneurship education and advancement. Built and actively supported by successful entrepreneurs and thought leaders, Horn Entrepreneurship empowers aspiring innovators and entrepreneurs as they pursue new ideas for a better world.