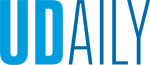 One Global Year Later
Article by Nikki Laws November 30, 2017
UD alumni report back on their Fulbright experience
Three University of Delaware alumni recently completed their Fulbright Year abroad and they shared their experiences with staff of the Institute for Global Studies.
The Fulbright U.S. Student Program, sponsored by the U.S. Department of State's Bureau of Educational and Cultural Affairs and administered by the Institute of International Education, is designed to increase mutual understanding between people of the United States and other countries. Awards are granted to students to support nine to 12 months of research, graduate study or an English teaching assistantship in one of more than 150 countries.
Rebecca Jaeger, who earned her Honors BA in Biology, Spanish and History in May of 2016, landed in Spain, where she taught as a Fulbright English Teaching Assistant (ETA) at IE University in Madrid. There, she served as a tutor in the university's writing center and taught a course on conversational English for faculty and staff.
Jaeger's greatest satisfaction was in seeing her Spanish students learn and grow over the course of the year.
"One student really wanted me to keep reading and helping her with her essays," Jaeger said. "I think I must have looked at each of them three times. Being able to see her English writing skills in the beginning of our time together compared to the end was a really proud moment for me."
This was Jaeger's second extended experience in Spain; in Fall 2013 she participated in UD's longstanding semester program in Granada.
In Senegal, Shane Sanders, a 2016 graduate of UD's MA program in Foreign Language Pedagogy, also served as a Fulbright ETA. Based in Dakar, Sanders assisted the U.S. Embassy's Regional English Language Office, offered professional development for local teachers and volunteered in screening Senegalese applications for the Mandela Washington Fellowship.
"I had people come up to me often and say that they never realized so much went into teaching," she said. "I think the general idea around the world is that if you know something, you can teach it. As a teacher myself, one of my goals was to create awareness that teaching is its own ability."
William Lescas, who earned an Honors BA in International Relations in 2016, completed his first of two years in a master's program in political science at Denmark's Aarhus University.
According to Lescas, being a Fulbrighter offered access to key networks abroad that he hopes to carry with him through his career.
"One conference I attended was open to Fulbright grantees and Erasmus alumni," he said. "I met people who worked for the United Nations and the European Union who had been on exchange to the United States and we talked about migration, a really pressing challenge. It was an incredible experience to be in a room where everyone brought a unique but really important outlook on the issue."
The Fulbright year was not Lescas' only extended experience in Denmark, having studied in Copenhagen for a semester during his undergraduate years at UD.
Throughout their Fulbright year, Jaeger, Lescas and Sanders also made lasting connections with their local communities. According to Sanders, living with a host family allowed her to immerse herself in Senegalese culture from the moment she arrived.
"I realized that just getting to know my host family on a personal level, their day-to-day lives and their culture is something that I couldn't have done unless I lived with them," she said.
For Lescas, it was finding the comforts of home that helped him meet new people and acclimate to a new life abroad.
"Life is different, but at the same time, every morning I wake up, drink coffee, eat breakfast and talk to people," he said. "No matter where you come from, you always kind of talk about the same things. There are these very unique parts of the experience, but there are also a lot of similarities as well."
What's Next
Lescas and Jaeger are currently enrolled in graduate studies. An aspiring policy analyst, Lescas hopes to pursue a doctorate after completing his master's program. Jaeger, who deferred admission to law school upon receipt of her Fulbright award, is applying the benefits of her Fulbright year to her studies at William & Mary this fall. "Being able to live in a different place for a year opens your mind to people from many walks of life," she said. "Going to law school with such an open mind will allow me to meet people and to look at things from many different angles." Jaeger also plans to put her language fluency to use, as she hopes to work with Spanish-speaking populations.
Sanders has also returned to the United States, where she hopes to continue her career in international education.
"I think I could really do a lot of good and give back to the U.S., who sent me on my Fulbright, by helping American students go abroad," she said. "Many of the challenges faced by the U.S. will require a globally-minded citizenry to solve them. If I can get one student to study abroad who might not have otherwise, I will feel like I've given back to my country."
Advice for Aspiring Fulbrighters
For those interested in applying for a Fulbright award, UD's most recent Fulbright Society Members have one shared piece of advice: Get involved.
"My experience at Delaware wholeheartedly prepared me for my experience in Madrid in so many ways," Jaeger said. "I was involved in many different activities and worked with many different kinds of people, from my peers to administrators and faculty. That experience allowed me to be an effective collaborator and to connect with people from all over the world."
UD students and alumni who plan to apply for a Fulbright award are encouraged to visit the Institute for Global Studies website, follow along on Instagram and Twitter for key updates, and contact Katharine Kerrane for advisement.
About the Institute for Global Studies
The Institute for Global Studies (IGS) was created in 2009 to enhance the international dimensions of teaching, research and outreach at the University of Delaware. IGS provides leadership and support for programs and experiences that contribute to the education of informed, skilled, open-minded citizens of the world.
Best known for coordinating the University's study abroad program, IGS also awards scholarships and grants to faculty and students, administers State Department-sponsored programs such as the UD Fulbright Initiative, Middle East Partnership Initiative (MEPI) Student Leaders Institute and the Study of the U.S. Institutes for Student Leaders on Women's Leadership (SUSI-WL) program, and sponsors globally-focused events throughout the year.
IGS collaborates with campus partners, including the Office for International Students and Scholars, the Confucius Institute and the Center for Global and Area Studies. In addition, IGS partners with Enrollment Management to coordinate the UD World Scholars Program.