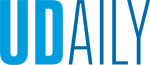 Connecting women in business
Article by Marlena Gelin Photos by Duane Perry May 22, 2017
UD business community comes together to battle workplace gender inequality
"Confidence and courage to go out and dominate the work world."
This is what University of Delaware freshman Jessica Casino said she gained from the first annual Women in Business Networking and Connections Panel at UD's Alfred Lerner College of Business and Economics.
This event gave students the opportunity to mingle with highly esteemed and diverse Lerner alumni, both female and male, who gathered to discuss issues of gender inequality in the business world and ways to work together to combat the issue.
To begin the event, the alumni panelists joined a group of female undergraduate and graduate students for an intimate speed networking session that provided students with the opportunity to speak to each of the alumni individually.
"Getting to know these incredible women one-on-one really inspired me to work hard to become the best businesswoman I can be," said freshman Paige Crandall.
Casino added, "With each and every interaction... I was given helpful tips and motivation."
The alumni professionals said that they were impressed with the caliber of the students' questions, as well as their energy and professionalism, and were pleasantly surprised with how many young motivated students came out to ask questions, gather professional insights and practice their networking skills.
"The faculty, staff and alumni guests were all blown away by how well the Women In Business student organization students were networking," said Amanda Bullough, UD assistant professor of management.
Later in the evening, the alumni discussed their experiences on a panel that focused on the challenges and discrimination that women face in the workplace.
One panelist, for example, described a situation in which a male colleague with the same position and level of experience received a higher raise than she did. The panelist demanded an explanation from management about the discrepancy in their raises, and because they were unable to offer her an explanation, management matched her raise to that of her male counterpart.
Many students in the audience said they were shocked to hear that inequality like this is present in the workplace.
"It's strange because you hear that these things happen, but hearing that firsthand from an accomplished businesswoman makes you more aware of the issue," said Kelsey Lona, vice president of Women in Business.
The panelist encouraged the audience members to be confident and to stand up to inequality that they encounter in the workplace.
Bullough, who is also faculty adviser of the Women in Business, led the panel, along with Morgan Busch, vice president of Women in Business and senior marketing major.
Panelists included:
• Ellen Herbst, CFO and assistant secretary of administration of the U.S. Department of Commerce;
• Arlene Hogan, retired senior vice president of State Farm;
• Tom Horne, general manager of the JPMorgan Chase Card Business Unit;
• Alison Houck, managing partner of Faw Casson;
• Mary Ellen Payne, retired vice president of external and echannels at Verizon;
• Laura Hamilton, managing director at Deutsche Bank; and
• Cami Rice, global chief operating officer of research at Morgan Stanley.
Lerner College Dean Bruce Weber, who has been a strong advocate for female leaders in the business world, said, "The Women in Business initiative in the Lerner College started in 2015 in response to disparities we saw in industry and heard about from our alumnae.
"While Lerner's female student body and faculty are 42 percent and 39 percent, respectively (above average for business schools), gender balance varies considerably across our programs," Weber continued. "To best prepare our students and to address specific needs around research to support our aspiring female leaders, we designed a half-day program with a panel and networking events.
"This was a big success and an excellent way to bring a diverse group of women and men in industry together to discuss the challenges and successes of being a woman in business," he said. "I was inspired to see so many of our young women students in attendance and interacting with our highly accomplished female graduates from the '70s, '80s and '90s."
Women in Business, one of Lerner's registered student organizations with more than 350 members, is growing every semester, providing opportunities for women to come together and encourage each other to be the best leaders they can be. The organization plans to continue fostering relationships with accomplished alumni and offering such opportunities.
"The event was a great example of how the University of Delaware and Women in Business are inspiring women to confidently enter the business world," Busch said.
Bullough agreed: "The event was fabulous. This club is on fire and serving its members well!"