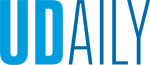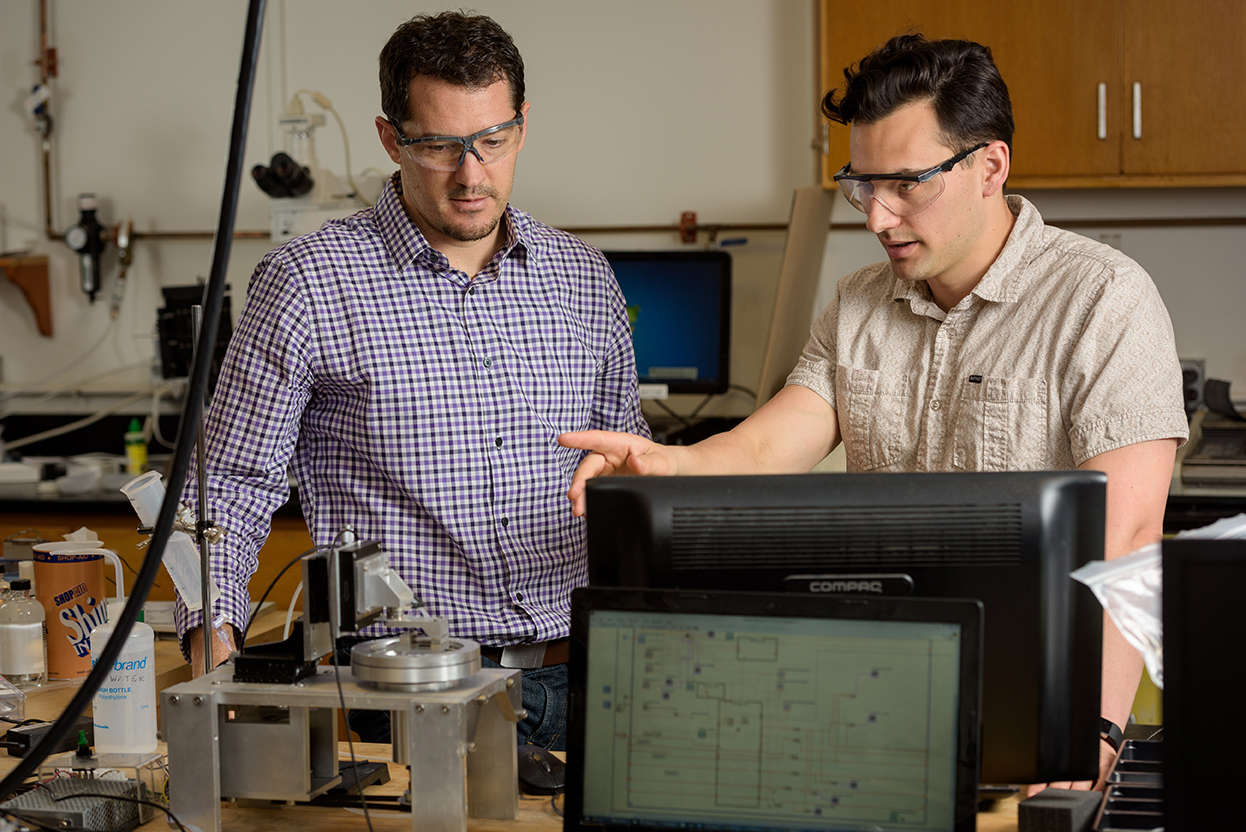 Whitaker Fellowship
Article by Diane Kukich Photo by Evan Krape May 11, 2017
Biomedical engineering grad student to spend a year at Imperial College London
Axel Moore, a graduate student in biomedical engineering at the University of Delaware, has won a prestigious Whitaker Fellowship to study abroad for a year. The program sends young biomedical engineers anywhere outside the U.S. or Canada for academic or scientific research, coursework, or an internship.
Beginning in September, Moore will join the research group of Molly Stevens, professor of biomedical materials and regenerative medicine and the research director for biomedical material sciences in the Institute of Biomedical Engineering at Imperial College London.
At UD, Moore is part of the research group led by associate professor David Burris, who works on various facets of tribology, or lubrication science. Moore's doctoral research focuses on the mechanics of human joint lubrication — a subject in which he became interested via a rather circuitous route.
Time at sea with his father, a commercial fisherman, motivated his undergraduate study of marine engineering. Working as an engineman, he gained an appreciation for tribology and its consequences when his ship's diesel generator failed due to oil contamination.
"This experience gave me a very tangible appreciation for lubrication and the cost associated with its failure," Moore says. "I made the connection to human joint lubrication when my aunt, a practicing nurse for more than 30 years, drew an analogy between the engine failure I experienced and the disease osteoarthritis that results when cartilage loses its lubrication."
That interest brought Moore to Delaware to study with Burris, who has appointments in both mechanical engineering and biomedical engineering, and paved the way for him to work with Stevens at Imperial College.
"This experience will provide me with unparalleled resources and further training and mentorship," he says. "My career goal is to develop a leading research group in the fields of soft tissue mechanics and functional tissue engineering. I want to focus on understanding how tissues withstand mechanical stresses and how various mechanical stresses drive tissue organization."
Moore already has a strong research track record, with 23 national and international podium presentations and eight peer-reviewed papers. He has also mentored 17 undergraduate researchers and participated in K-12 engineering outreach.
"My work with K-12 has given me the opportunity to teach numerous modules on anatomy, tribology, and osteoarthritis to young and promising students," he says.
Moore has won several graduate fellowships, including the 2013 Laird Fellowship at UD. Like all of the Laird fellows, Moore has wide-ranging interests — he is passionate about surfing, snowboarding, fixing cars and boats, and playing paintball. An EPA-certified universal technician and U.S. Coast Guard-certified assistant engineer, he also enjoys cooking and wood- and metal-working.
From Millsboro, Delaware, Moore earned his bachelor's degree in marine engineering technology at the California Maritime Academy in 2012.