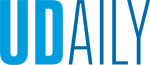 Banda Pads
Article by Katie Constantine May 11, 2017
Nursing students empower Rwandan women by generating affordable access to feminine hygiene
University of Delaware seniors Katie Katz, Grace Hluchy and Christina Burke want to empower women. The team of undergraduates hopes to end the stigma surrounding women's health in indigenous communities through a unique project.
In the summer of 2016, the nursing students traveled to Banda, located in Rwanda, with the help of associate professor Lisa McBeth. Their goal was to teach Rwandan women how to make reusable menstrual pads. Many men in Rwanda use the derogatory term "shame week" to describe a woman's period.
"As of right now they're using dirty rags and banana leaves," said Hluchy. "One disposal pad in their village costs $1, which is 40 cents more than they make per day."
With a goal to eliminating the hateful label, the three UD students spent almost a month bonding with the women, allowing them to play an integral part in the customization of the reusable pads. They were given fabrics and taught how to sew the pads by hand.
The students walked away so inspired that they formed a cooperative consisting of students, seamstresses, mothers, teachers, health workers, religious leaders and community members.
"They're all working together to create a future for girls and women in their village," said Burke. "They're constantly busy creating new ideas for the pads."
So the mission has now turned into a yearlong project. The students formed Banda Pads and entered First Step Grand Challenges, a competition in which undergraduates earn seed money for innovative ideas.
Banda Pads presented the ideas to a panel of judges from academia and private industry; their pitch was a success, earning the group a second-place award and $2,500 dollars.
"We were so emotional," said Hluchy. "We are so passionate about this project. We had the opportunity to meet these women and see firsthand how much their lives were changed from this product. There isn't any women empowerment in Banda whatsoever. Women are degraded for their menstrual cycles, and they usually miss work or school to prevent embarrassment."
"We created a website to raise awareness toward the issue in Banda, and eventually begin marketing it in the states," explained Hluchy. "We're going to start small, marketing the ideas to hospitals in Rwanda and then hopefully move forward and expand."
Their website, BandaPads.org, focuses on raising awareness and selling feminine hygiene products.
"We will sell drawstring bags, each equipped with three reusable pads," explained Katz. "Each drawstring bag was handmade by a woman in Banda, and has the phrase 'kumar a hamway' sewn on the back, meaning 'to be strong together.' We're also hoping to include visuals for illiterate women so we can educate them on how to wash and dry the pads."
The pads are color-coded based on the heaviness of person's flow. Women have the option to customize the product with various fabrics. Each one is made from microfiber and will last up to two years.
With hopes of bringing the project to organizations and sorority chapters throughout UD, the students have no intention of stopping until the full awareness is reached.
"No matter what happens with this project, we are all dedicated to see it through," said Katz. "We have very big hopes and dreams that this product can be used across Africa and even the world."