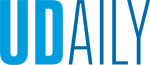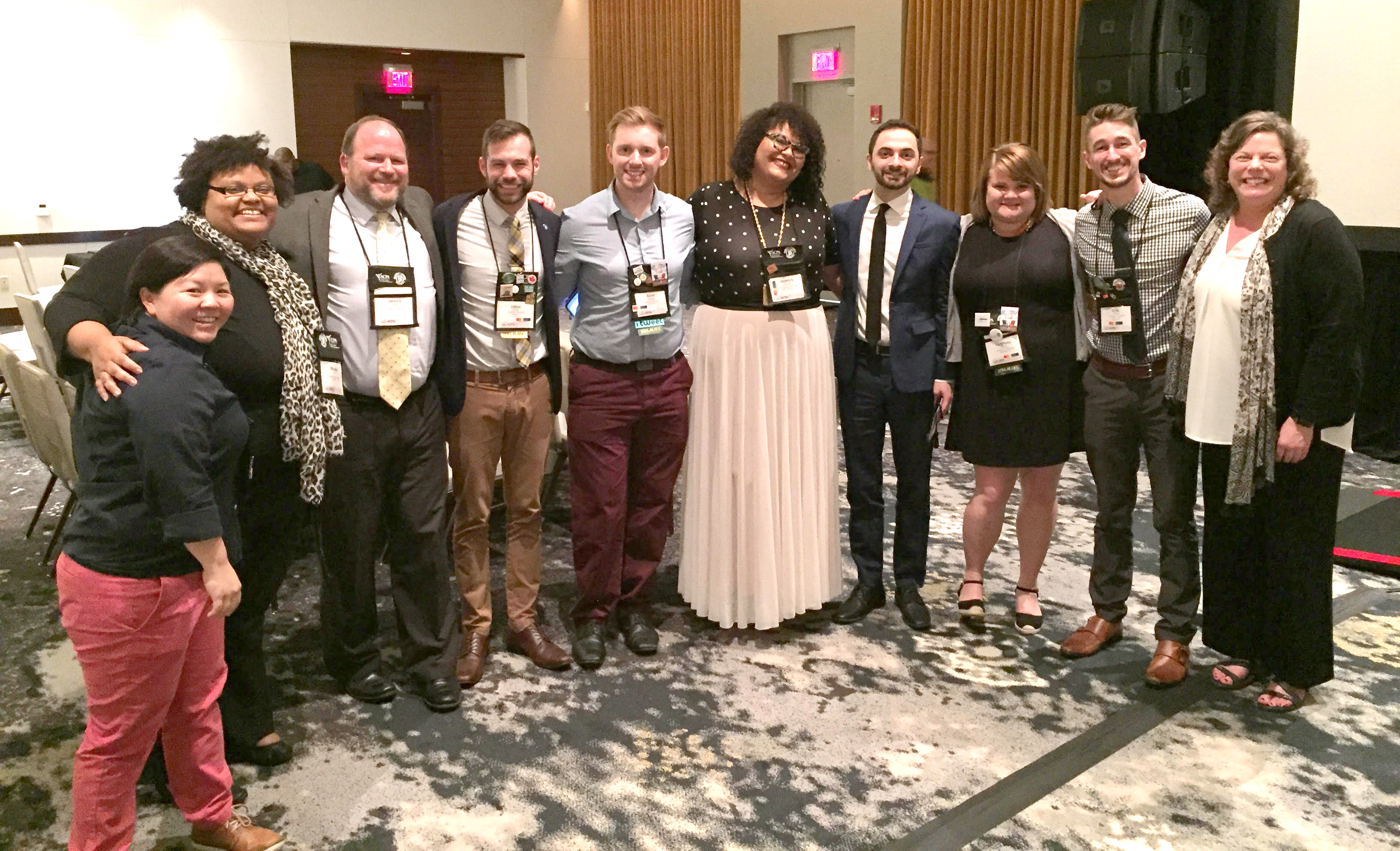 Student Life standouts
Article by Casey Impagliazzo May 02, 2017
Cornwell, Kerr, Long honored by national association
Jessica Cornwell, Kathleen Kerr and Nicole Long of the University of Delaware's Division of Student Life have all been named by the American College Personnel Association (ACPA) as outstanding professionals in the field of higher education and student affairs.
ACPA's membership numbers nearly 7,500 from 1,200 institutions of higher education throughout the world. The awards, presented at the national ACPA convention held March 26-29 in Columbus, Ohio, recognize their enduring commitment to the quality of the University of Delaware student experience.
Voice of Inclusion
Jessica Cornwell, complex coordinator within UD's Residence Life and Housing, was awarded the ACPA Voice of Inclusion Medallion in recognition of her contributions toward a welcoming and inclusive UD environment. Cornwell's nominators each noted her skills in intercultural dialogue, innovative programming and ceaseless initiatives that have paved the way for innovations such as the creation of We're 1st First Generation Student Network, MLK Day of Service and Dive In Diversity Institute.
"In my 25-plus years in the profession, I have encountered plenty of advocates and professionals passionately committed to concepts of social justice," said Jim Tweedy, senior associate director of Residence Life and Housing. "I have never encountered a person like Jessica, who is able to convert passions into comprehensive, sustainable actions based on a scholar-practitioner platform."
Cornwell was also recently awarded UD's Louis L. Redding award for these efforts in addition to her contributions to the Center for Diversity and the UD Scholars Program.
Excellence in Practice
Kathleen Kerr, executive director of Residence Life and Housing, was awarded the ACPA Excellence in Practice award for her decades-long commitment to national best practices in designs, program implementations and services for UD's residential students.
"Unequivocally, the UD Residence Life and Housing department is one of the best in the country because of Kathleen's leadership and innovation," said Dawn Thompson, vice president for student life. "She is always striving to improve the student experience, and never loses sight of the goal to educate students and help them to be successful in and outside the classroom."
Kerr's nominators praised her years of reflection, research and innovation that have resulted in the implementation of impactful learning opportunities for UD's residential students.
Annuit Coeptis
Nicole Long, director of assessment and engagement for Student Life, was honored with the ACPA Annuit Coeptis award. The dinner, a tradition established by Philip A. Tripp and Ursula Delworth, brings five outstanding emerging professionals together for a dinner and thoughtful intellectual debate of issues facing the field of higher education.
"Nicole's educational pursuits and career trajectory in higher education demonstrate a strong breadth and depth of knowledge and experience in leadership, administrative service and teaching, and service to the profession," said Stephanie Chang, director of Student Diversity and Inclusion.
Nominators described Long's thoughtful and reflective work, unwavering work ethic and enthusiastic expertise in statistical analysis as facets of her "tireless commitment to improving the lives of students and young professionals."
About ACPA
ACPA, founded in 1924 by May L. Cheney and headquartered at the National Center for Higher Education, is recognized as a leader among professional associations for student life and student affairs personnel. In support of students' lifetime learning, ACPA's core values center upon development of the total student, the inclusive and free exchange of ideas in a context of mutual respect, and the continual advancement of both student affairs work and student-centered advocacy.
About the Division of Student Life
The Division of Student Life includes the Career Services Center, Center for Black Culture, Center for Counseling and Student Development, New Student Orientation, Office of the Dean of Students, Office of Student Conduct, Residence Life and Housing, Student Diversity and Inclusion, Student Health Services, Student Services for Athletes, Student Wellness and Health Promotion, and the University Student Centers. For more information about Student Life, visit the website.