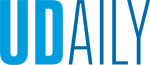 Wellness in the face of adversity
Article by Casey Impagliazzo Photos courtesy of Promoters of Wellness May 31, 2017
Speaker series addresses suicidal thoughts, stigmatized illness and sexual harassment
The University of Delaware's Promoters of Wellness (POW) again hosted a speaker series this spring, empowering UD students and community members to learn about personal wellness in the face of adversity.
Topics included overcoming suicidal thoughts, living with a stigmatized illness, and fighting sexual harassment such as revenge porn.
"We've engaged 300 students each year that we've hosted the Wellness Speaker Series, which means there's a community on our campus that wants to hear and learn from the experiences of diverse speakers," said Logan Penna, POW coordinator and health promotion specialist within the Division of Student Life's Student Wellness and Health Promotion. "I'm very grateful that we have the support of Student Wellness and our other cosponsors to offer students this opportunity, which touches on multiple dimensions of wellness."
This year's series kicked off on March 20 with Kevin Hines, who survived a suicide jump from the Golden Gate Bridge and has since dedicated his life to spreading mental health awareness and support.
Attendees reported appreciating his ability to share intimate life details relatably and sometimes even comically. In a post-event survey, participants reflected on their own struggles, recognized that personal recovery can be painful but need not be isolating, and considered how they could support others' mental health within their own lives and careers.
On April 5, HIV/AIDS activist Josh Robbins spoke about how to live a normal life despite being diagnosed with a stigmatized illness. Students respected his ability to share a wealth of information about HIV and AIDS that was previously unknown to them in an unassuming and earnest way.
Survey respondents reported learning how to ask an intimate partner about their health, how to protect their own, and how individuals with sexually transmitted illnesses can still lead happy, healthy lives. Robbins manages an educational blog on these topics titled I'm Still Josh.
Partners and activists BriaAndChrissy closed out the 2017 speaker series on May 4. In addition to their work supporting LGBTQ+ issues, the pair discussed the personal struggles they faced when Chrissy became a victim of revenge porn. Revenge porn is a form of sexual harassment in which one is portrayed sexually through images or video without their consent, classified as revenge due to the prevalence of prior sexual partners committing these crimes.
Other survivors of sexual harassment who attended the event indicated via survey feeling heartened by the duo's activism around issues of personal and societal concern.
"Hearing about those who have gone through similar things and can still thrive made me feel more confident," one participant wrote. "They are still continuing to fight in the [revenge porn] case to prove that other people can speak up and fight for justice as well," said another.
Among other projects, BriaAndChrissy manage a YouTube channel themed around taking ownership of identity and wellness.
"We have the power to challenge ourselves to bring these voices to campus," said Rebecca Glinn, "in order to create a dialogue that fills a void that our university has."
Glinn, a student leader of the Promoters of Wellness peer education program and rising UD senior, has coordinated the speaker series for the past two years. "I'm so grateful for the guidance of my adviser, Logan; for the professionalism and enthusiasm of our two health promotion assistants, Marina and Emily; and for the dedication of our peer educators. I hope that in the future, the Wellness Speaker Series continues to bring a wide arrange of speakers that speak to specific marginalized communities but have a universal message that everyone can benefit from."
The Wellness Speaker Series was hosted within UD's Division of Student Life by Promoters of Wellness with co-sponsorship from Student Wellness and Health Promotion, Center for Counseling and Student Development, Active Minds, Healthy Hens, OPT4, Haven, Collegiate Recovery Community, Amnesty International and UD's LGBT program coordinator in addition to campus partners such as the campuswide Sexual Assault Prevention and Education committee, UD's School of Nursing, UD Honors Program, and local supporter Brandywine Counseling and Community Services.