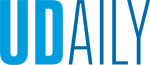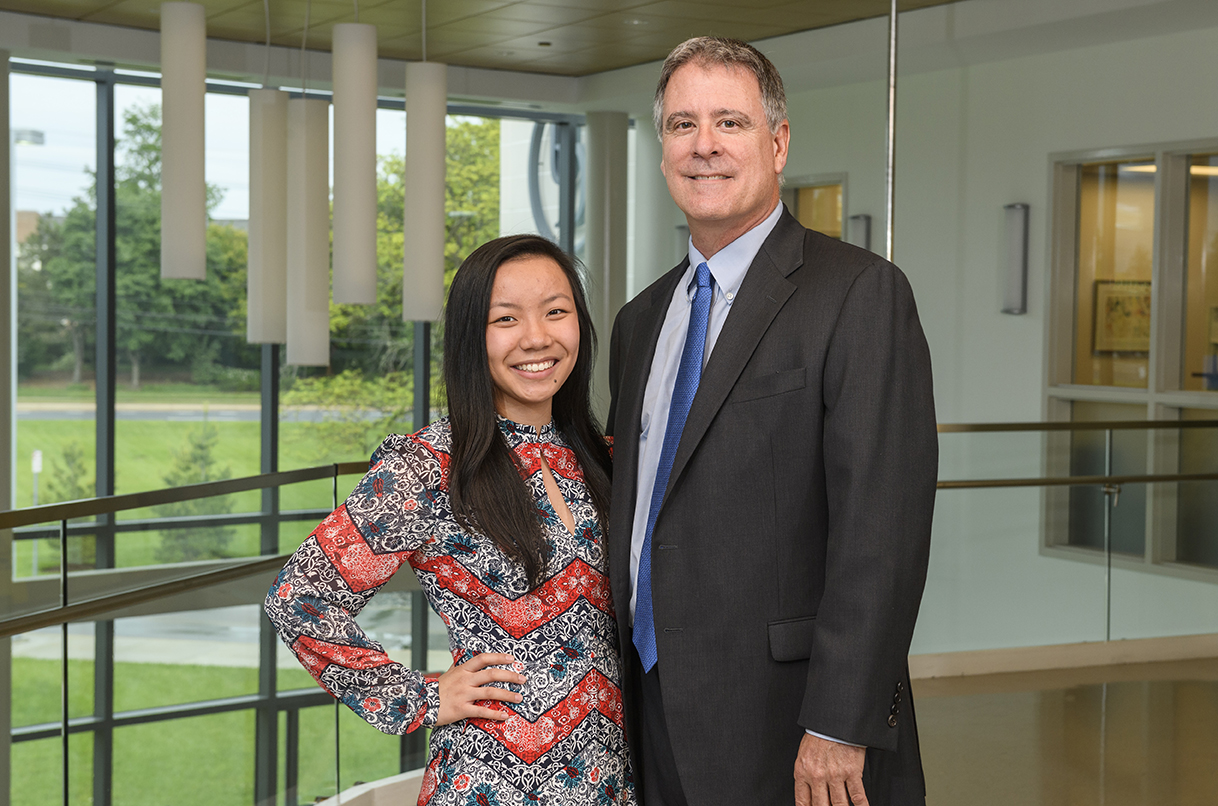 In pursuit of passion
Article by UDaily staff Photo by Kathy F. Atkinson May 18, 2017
Plastino Scholars program celebrates 10 years of funding student passion projects, welcomes newest cohort of students
David Plastino believes in the butterfly effect, in the phenomenon that one chance encounter can ripple through history in the most unintended and unexpected of ways.
Take, for instance, the dinner he attended many years back, when his daughter was a student at the University of North Carolina-Chapel Hill. She had been selected for the Burch Fellows Program, named after UNC alumnus Lucius E. Burch III, to support "self-designed, off-campus experiences for students to pursue a passion or interest more broadly than would otherwise be possible."
Through her Burch Fellow experience, Sarah Plastino traveled to Mexico for a firsthand understanding of issues around immigration.
It was a learning opportunity for her, and an "aha moment" for her father, a 1978 UD alumnus, who saw the "immense potential in leveraging passion and interest and diversity" to make meaningful change in the world.
"Mr. Burch has no idea what effect his program had on me — or what it has meant for all of you," said David Plastino, speaking to former (and incoming) scholars of UD's Plastino Scholars Program, established in 2007 to fund self-designed learning opportunities outside the classroom. "The butterfly effect is absolutely true. The things we do resonate forward."
In the decade since the program's inception, Plastino Scholars have bicycled across the country, tackled health care reform, brainstormed corporate strategies at Nike, developed solar-powered refrigeration, traced their roots across continents, promoted pop-up entrepreneurship and implemented school lunch programs for students in need.
At the annual Plastino reception last week, the most recent Scholars shared summaries of their Plastino experiences, which included:
• Examining the process for reentering the work force following incarceration in California, by criminal justice major Christopher Gunter;
• Assessing the social and emotional educational curriculum at a learning-centric school in rural Australia, by international relations major Alexis Holzman;
• Studying the nutritional impact of urban farms, by dietetics major Navika Gangrade;
• Researching preventive health in Britain (in the midst of Brexit), by public policy and economics double major Max Holdsworth;
• Working in Latino communities in the Southwest to understand barriers to healthcare and disparity in treatment, by exercise science studies and Spanish studies double major Emily Wunsch; and
• Developing a local co-op in Rwanda to increase access of women's hygiene products in a region where the cost of one single-use disposable pad ($1) is almost double the daily average income (.62), by nursing major Katie Datz.
The reception also acknowledged the incoming cohort, who will begin their Plastino experiences this summer. They include:
• David Chait, a biology major, who will travel the 500-mile Carmino de Santiago walking trail in Spain;
• Varsha Kripalu, a biological sciences major, who will study maternity and child nutrition in Bangladesh;
• Francis Mahon, a dual major in anthropology and art, who will study the historic monuments of Savannah, Georgia;
• Courtney Mainwaring, an accounting major, who will study mindfulness and meditation;
• Megan Masterson, an international relations major, who will learn from women business leaders in Malawi;
• Kira Smith, a medical diagnostics major from South Africa, who was adopted from China and will travel back to her birth country to study how the distribution of governmental resources affect children in need of medical treatments; and
• Abigail Vanover, a dual major in economics and energy and environmental policy, who will explore the sustainable urban environment of Singapore.
Welcoming guests at the annual dinner, President Dennis Assanis commended the Plastino program for "exemplifying the very best of what we're trying to do at the University of Delaware" – to enhance the success of our students, strengthen global programs, foster a culture of philanthropy, and go beyond the confines of the classroom to conduct hands-on learning with impact.
"There is no classroom, no curriculum that can rival what the Plastino experience teaches our scholars," added George Watson, dean of the College of Arts and Sciences. "Students learn not just to follow their passion, but to do so with purpose; to look at the world — and their place in it — from a whole new perspective; and to apply their talent, intelligence and determination into making it a better place."