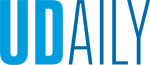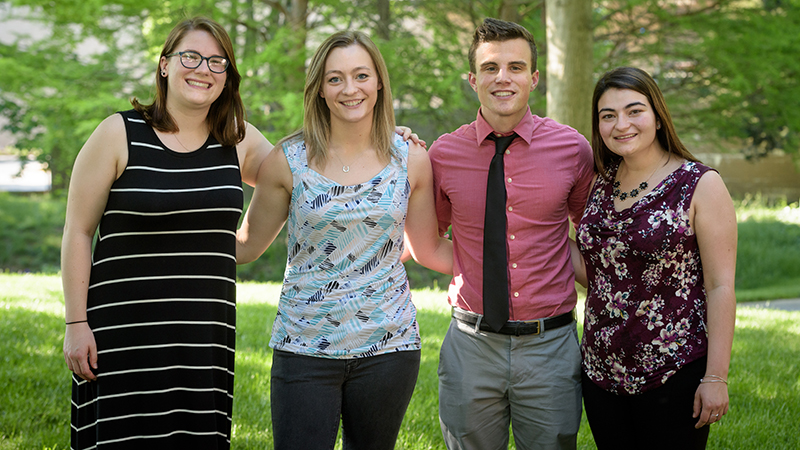 Top of the class
Article by UDaily staff Photo by Evan Krape May 24, 2017
Secondary education program honors outstanding student teachers
Twelve student teachers in the University of Delaware's secondary teacher education program have been honored for having inspired and engaged their students with the theories and content of their disciplines.
The students received 2017 Outstanding Student Teacher Certificates from UD's Center for Secondary Education, which awards the certificate to candidates who have demonstrated exceptional skill and creativity in developing rapport with students, planning and executing lessons and incorporating suggestions and new ideas into teaching practice.
Outstanding student teachers have applied the knowledge they gained in their undergraduate classes to develop lessons and curriculum that reflect creative learning strategies, with teaching practices and behaviors that reflect an understanding of what it means to teach children from diverse backgrounds, the center said.
Recipients of this year's certificates and their major subject areas are
• Ben Helton and Anna Mitchell, English education;
• Daniel Atadan, Amy Fligor, Ruthanne Gobeille, Valerie Limmina and Sydnee Prosser, mathematics education;
• Emma Harrington, elementary general music;
• McKinley Short, chorale music;
• Nicole Davidson, instrumental music;
• Haley Hughes, foreign language education; and
• Shelby Bledsoe, social studies education.
The students who were honored for their work reflected on their time in the classroom, remembering it as challenging and highly rewarding.
"With the pressure of college courses, it is easy to forget the magic that can happen in the classroom with students who really care and teachers who are truly passionate," said Harrington, who taught at Bohemia Manor Middle School in Cecil County, Maryland. "At both of my placements, I worked with extraordinary students who were a constant reminder about why being a teacher is so important."
Bledsoe praised her "fantastic clinical educator who never stopped believing in my abilities in the classroom" and her "hilarious students" at A.G. Waters Middle School in the Appoquinimink (Delaware) School District who, she recalled, made her smile and laugh every day.
For Fligor, student teaching at Mount Pleasant High School in the Brandywine (Delaware) School District was a "truly meaningful" experience.
"Having the opportunity to take what I have learned over the past four years and apply it was exciting," she said. "My two cooperating teachers and all of my students helped me grow and become a better teacher. I am excited to take these experiences and head into my first teaching job!"
Helton described his student teaching at North East Middle School in Cecil County as the perfect culmination of his undergraduate career.
"For me, it was an incredibly rewarding experience that reinforced my love for education and working with adolescents," he said. "I finally put to practice all of the theories and classroom management skills that I was taught, but the most cherished aspect of my time at North East Middle was forming personal connections with my students and learning more about who they are as individuals.
"I will always remember the names and stories of the students in my first teaching placement."