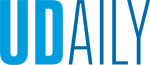 Inspirational presentation
Article by Katie Constantine May 11, 2017
Edith Mitchell speaks to UD students about Cancer Moonshot Initiative
Edith Mitchell, a professor of medical oncology and researcher at the Sidney Kimmel Cancer Center at Thomas Jefferson University, spoke to University of Delaware students about the Cancer Moonshot Initiative during a presentation held April 26 in the atrium of the STAR Health Sciences Complex on UD's Science, Technology and Advanced Research (STAR) Campus.
Mitchell was appointed as one of the 28 contributing experts to the project, which was envisioned by former Vice President Joe Biden. The initiative aims to accelerate cancer research to make therapies available to more patients, improve the ability to prevent cancer and detect it an early stage.
The event was organized by the UD Chapter of the Minority Association of Pre-medical Students (MAPS), including its president, Hadassah L. Crawford, and vice president, Alexis O'Keiffe.
"We didn't feel that there was enough support and opportunities for minorities who are pre-med," said Crawford. "We struggled so much freshman and sophomore year and knew we had to do something to help younger students thrive at UD as pre-meds."
Mitchell explained that minorities, particularly African-Americans, suffer higher cancer incidence rates and lower survival rates compared to other racial and ethnic populations. She said she hopes that the initiative may define prevention, diagnostic and interventional strategies leading to cancer health care equality.
The initiative will also establish a network for direct patient involvement, create clinical trials devoted exclusively to immunotherapy and develop ways to overcome resistance to therapy.
"It's not just about establishing this difference in the community, but creating medications that will ideally save lives," said Mitchell.
"The most important part of her lecture was not just what she said, it is who she is," said Crawford. "She is a black woman who went to medical school in the height of the civil rights movement — when black women were a rarity in the medical field. She accomplished so much in her career in spite of the many obstacles she faced. She is truly inspirational."