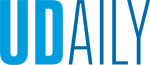 Hip-hop and economics
Article by Peter Bothum Video by Jack Roberts, photos by Evan Krape May 16, 2017
High school economics teacher takes rap-based curriculum to next level with help of UD center
In one of the more oft-cited scenes from the 1986 film Ferris Bueller's Day Off, an economics teacher is boring his class to death and calling on anyone – "Anyone? Anyone?" – to take a shot at his question.
If real-life economics teacher Greg Caskey had his way, that scene would never play out in real life.
"He's talking about the Smoot-Hawley Tariff and people are drooling on their desks," said Caskey, a 2011 graduate of the University of Delaware's College of Arts and Sciences. "But it need not be that way."
Caskey keeps his historical economics students at Delaware Military Academy engaged with a different method. While most economics teachers use bullet points and timelines, he uses hip-hop beats and slick rhymes.
The 27-year-old Abington, Pennsylvania, native developed a curriculum he calls "HipHoponomics," in which "M.C. Caskey" uses original rap songs as the basis for his lesson plans.
Caskey first started using the curriculum when he taught at Pencader Charter High School and Christiana High School, but the concept didn't gain traction outside of his classroom until he enrolled as a graduate student in UD's Master of Arts in Economics and Entrepreneurship for Educators (MAEEE) program, from which he will earn his master's degree next week.
"Debatin' The Wage" features samples of Bernie Sanders and famed economist Walter E. Williams while going back and forth on the pros and cons of the minimum wage. Caskey delves into the political side of economics with songs like "The Brexit Battle Rap."
"It's a great way to explore the content deeply, and students have to reproduce something themselves," Caskey said. "When you have to show your understanding of content in a creative way it takes you to a deeper level of understanding, rather than just repeating the facts.
"My involvement in the master's program here gave me an incentive to really get serious with it."
Getting serious for Caskey meant fulfilling the program's expectation that students will be producers. "You're not just going to take the knowledge and use it for yourself. You're going to make an impact," he said.
Each year, MAEEE students – who study in UD's Center for Economic Education and Entrepreneurship (CEEE) – are charged with completing a project that spreads economic education in their home state.
Caskey's project involved taking his educational rap tunes out into the world with the first-ever Delaware Hiphoponomics competition, which wrapped up this past weekend. Students from around the state were invited to write and record tunes about free trade, which have been uploaded to SoundCloud.
A panel that includes economist Russ Roberts, a research fellow from Stanford University's Hoover Institution, judged the submissions. Students took home prizes of $250 for first place, $100 for second and $50 for third.
Caskey shares the secrets of his lesson plan by releasing his own albums on SoundCloud. His latest, "HipHoponomics Vol. 2: The Man, The Myth, Adam Smith," came out on May 5 and scored 1,110 listens in the first few hours. The cover pays homage to an iconic image from the 1991 movie "Boyz N the Hood," with Adam Smith, the 18th century philosopher known as the "Father of Economics," behind the wheel of a car in the place of rapper Ice Cube.
In fact, Smith and his teachings are the subject for the album's smash-hit single, "Emergent Order," and boasts the line: "It ain't the kindness of the butcher that gets you your meal/ But in regard to his own self-interest appeal."
Is Caskey living out his childhood rap fantasies? You bet. But this is serious stuff. Carlos Asarta, director of the CEEE and associate professor of economics, said Caskey has joined the ranks of "change agents" that the CEEE has produced since launching its master's program in 1981.
"Greg is a wonderful example of an MAEEE teacher who has decided to 'disrupt' the way students learn by combining two of his passions – music and economics," Asarta said. "Greg's approach to teaching economics allows students to connect with the subject using a medium that is very familiar to them. I know that he has received great feedback from his students and that this is only the beginning of what is likely to be a series of music volumes aimed at making economics more accessible to students."
Caskey names Asarta and Jim Butkiewicz, chair of the Department of Economics, as his mentors. "His curriculum is a model of creativity that enhances students' learning," Butkiewicz said.
Caskey majored in history education as an undergrad and was therefore certified to teach history, political science, geography and economics. Most people really want to teach history, he said, and no one wants to go anywhere near economics. He decided to take the road less traveled.
"You never quite learn something until you have the responsibility to teach it. I just fell in love with the content," Caskey said. "It's a thrill for me to see students grow to love it. I have students who are saying, 'I'm getting into economics and it had something to do with your course.' That is quite fulfilling, and maybe that has something to do with trying to create a fun environment."