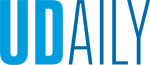 Honoring excellence
Article by UDaily staff Photos by Kathy F. Atkinson and Evan Krape May 01, 2017
Awards presented to faculty for excellence in teaching, advising
Eight members of the University of Delaware faculty have been recognized for outstanding work in teaching and advising, and four graduate teaching assistants have received awards for excellence in teaching.
The awards, announced at the May 1 meeting of the Faculty Senate, are based primarily on nominations from current and past students, and winners are selected by the Senate's Committee on Student and Faculty Honors.
Excellence in Teaching awardees each receive $5,000, have their portraits hung in Morris Library for five years and have bricks inscribed with their names installed in Mentors' Circle between Hullihen Hall and the Morris Library.
This year's Excellence in Teaching Awards were presented to:
• Brian Ackerman, professor of psychological and brain sciences;
• Charles R. Bartlett, associate professor of entomology and wildlife ecology;
• Paul A. Laux, professor of finance and JPMorgan Chase Fellow in the Institute for Financial Services Analytics; and
• Bahira Sherif Trask, professor of human development and family studies.
Those honored with the University's Excellence in Undergraduate Advising and Mentoring Award receive $5,000 and also are honored with inscribed bricks in Mentors' Circle.
This year's honorees are
• Robin Andreasen, associate professor of linguistics and cognitive science and of philosophy;
• Lisa Jaremka, assistant professor of psychological and brain sciences;
• Phillip Mink, assistant professor of English, pre-law adviser and director of the Legal Professional Preparatory Program; and
• Patricia M. Walsh, associate professor of biological sciences
Four doctoral students were named recipients of the Excellence in Graduate Student Teaching Award, and each received $1,500.
This year's honorees are
• Jesse Melvin, doctoral student in economics;
• Aditya Jagarapu, doctoral student in biomedical engineering;
• Cara Cuccuini-Harmon, doctoral student in human development and family studies; and
• Gerhard Wittreich, doctoral student in chemical engineering.
Award recipients shared their thoughts about teaching and advising with UDaily. Excerpts from their responses are printed below.
Excellence in Teaching
Brian Ackerman: "I try to make my classes a little edgy, and a little wry, in an effort to challenge the sleep deprivation of all involved. Frequently, I fail. My ultimate goal is to move the students from tacit acceptance to systematic doubt of psychological and neurological explanations of behavior. Many department faculty share that goal. I hope that collectively we have some success."
Charles R. Bartlett: I am very flattered to be a recipient of the Excellence in Teaching Award. I enjoy teaching, I like to see students succeed and I hope to encourage student success. Because students learn in different ways (from lectures, from reading, from practical application), I try to provide several resources for course material. At the same time, many students respond to simple enthusiasm for a subject, and enthusiasm may be one of the best gifts we can provide to students. I am very grateful to be recognized by the students and the college."
Paul A. Laux: "I am grateful to my students, my colleagues and my University for this award. It makes me think of privilege, obligation and challenge. My students and I are all privileged to learn together in a modern university, where it is counted as our job to develop our individual talents. This brings a life-long obligation to justify our privilege by developing possibilities for others. The challenge is then: How to do it? For me personally, that challenge is to combine scholarly research and teaching -- the development and the spread of knowledge naturally go together. I'll keep trying to meet my challenge. I ask my students to keep trying to meet theirs."
Bahira Sherif Trask: "Over my teaching career, I have taught a wide variety of undergraduate courses in Human Development and Family Studies. All of my courses center around contemporary social issues facing individuals and families and how we can best find solutions to the grand challenges of our times. I am a cultural anthropologist and I, thus, concentrate on exposing my students to issues of diversity and the relationship between economics, politics, social and historical factors and the lives of individuals. As we delve deeper into the 21st century, it is imperative that students understand the complexity of the world we live in and how they can take responsibility and make a difference."
Excellence in Academic Undergraduate Advising
Robin Andreasen: "'No talent lies latent' is a core element of the educational philosophy of my son's school. This phrase has always resonated with me, and I use it to guide my own teaching and mentoring. As an adviser and mentor, I try to understand each student as an individual. I listen and ask questions to learn about their interests, goals and challenges. My ultimate aim is to guide them towards a path that they have selected and earned. My role is simply to help them see the options available to them and to assist them in learning the steps that they need to take in order to pursue those options."
Lisa Jaremka: "My own career trajectory was fundamentally shaped by a mentor I had as an undergraduate student. She inspired me to start down the path that led me to become who I am today. My goal as a mentor is to instill that same inspiration in my students. I aim to help them navigate the career choices that face them during this critical time of their development. I enjoy seeing students have moments of insight as they start to determine what interests them and what career path they may want to take. This is particularly fulfilling when students decide to pursue a research career; I am able to fully utilize my mentoring skills to guide them through the very process that I once went through myself."
Phillip Mink: "My goal as a pre-law adviser is to help students do as well as they possibly can in the admissions process. That often means helping them create an effective personal statement. Students have to define themselves in one single-spaced page with a compelling story that will appeal to a law school admissions committee. I work with my students on finding a topic, which can range from a crippling injury during an ice hockey game to an ever-shifting hair color. The challenge then is to tell the story as any good fiction writer would, with events unfolding in an arc that defines a problem the student encountered and how he or she overcame it. The process usually takes several drafts, and I will comment on all of them, because a good statement can make the difference between acceptance and denial, and it can determine the level of funding."
Patricia M. Walsh: "Advisement is one of the most enjoyable and rewarding aspects of my job. My goal as an adviser is to establish a relationship with my advisees so they are comfortable sharing not just their successes with me but also their challenges and setbacks. I try to encourage them to explore all the resources and opportunities UD has to offer and to seriously consider their own individual interests and strengths. It is a privilege to work with our talented students and support their pursuit of their academic and professional goals."
Excellence in Graduate Student Teaching
Jesse Melvin: "Being a successful teacher requires many things: expert knowledge of the subject, preparedness, enthusiasm, patience ... lots and lots of patience. However, I believe that one thing separates a great teacher from a good teacher: the ability to see through the eyes and minds of your students. Only by getting to know one's students - what drives them, what they know and don't know, what makes them laugh - can a teacher truly tune into their learning process and deliver an educational experience that they will not only enjoy in the moment, but will carry with them for the rest of their life."
Aditya Jagarapu: "I was a teaching assistant for the course "Biomedical Modeling and Simulation," which was taught by Dr. Ryan Zurakowski. The main aim of the course was to develop mathematical models for biomedical process and experiments. This course required students to understand coding so that they could simulate math models for biological processes. I really enjoyed teaching during office hours because I could share my passion towards the subject with the undergraduates. It was truly a rewarding experience whenever I tried to help them out in understanding a particular concept. It also helped me explore the other side of graduate life, i.e., apart from taking courses and working on my research, this experience gave me opportunity to understand my strengths and weaknesses in communicating and conveying information to others through teaching. At the end, I feel really happy and satisfied because I could be of some help for students in understanding science."
Cara Cuccuini-Harmon: "I teach courses in human development and early childhood education. My goal as a teacher is to create a learning environment where students are actively engaged, make connections between current and prior course concepts, and bring their own experiences to class discussions. I want them to comprehend the complexity and diversity of human development and its importance in understanding the needs and supports individuals and families require for positive development. I encourage students to be motivated and reflective learners while applying the course content to their own lives and their future careers working with people."
Gerhard Wittreich: "I taught a graduate math class for chemical engineering Ph.D. students. This class is foundational to vector and tensor calculus and, together, key tools for solving complex engineering problems. It was my philosophy to not only focus on the theory but to connect the theory to practical applications. I did this in a way that shared my passion for teaching and interacting with bright minds, my excitement about the math and my empathy for the difficulty of the topic. My goal was that these tools become an important part of their arsenal as they approach their research."