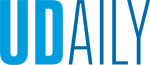 New named professor
Article by Diane Kukich Photo by Kathy F. Atkinson May 11, 2017
Engineering's Dawn Elliott named Blue and Gold Distinguished Professor
Dawn Elliott, chair of the Department of Biomedical Engineering at the University of Delaware, has been named Blue and Gold Distinguished Professor of Biomedical Engineering.
"Under Dawn's leadership, biomedical engineering at the University of Delaware has grown from a small program to a thriving department with a team of very talented young faculty who are winning grants and publishing in high-quality journals," says Babatunde Ogunnaike, dean of the College of Engineering.
"At the same time, Dawn has continued to develop her own thriving research program, which focuses on the biomechanics of orthopaedic soft tissues. She is well respected in the community at large both for her scholarship and for her leadership. I can't think of anyone who is more deserving of this honor than Dawn."
Elliott came to the University of Delaware in 2011 after spending 12 years on the faculty in orthopedic surgery and bioengineering at the University of Pennsylvania. She joined UD as the founding director and sole primary faculty member of the biomedical engineering program, which achieved departmental status and received national accreditation four years later.
The department now has 17 primary and joint faculty and another 45 affiliates, a doctoral degree program, and a U.S. News and World Report ranking in the upper 50 percent of programs across the country.
Elliott received her bachelor's degree in mechanical engineering from the University of Michigan in Ann Arbor. She earned her master's in engineering mechanics at the University of Cincinnati and her doctoral degree in biomedical engineering at Duke University. Her research expertise includes the biomechanics of collagenous soft tissues and intervertebral disc function, degeneration, and restoration.
In 2015, Elliott received the Van C. Mow Medal from the American Society of Mechanical Engineers (ASME) for contributions to the field of bioengineering. She was cited for significantly advancing the field of biomedical engineering through her contributions in musculoskeletal tissue structure-function research, her student mentorship with a focus on mentoring women, and her leadership in the bioengineering division of ASME.
That same year, she also received the Inaugural Outstanding Achievement in Mentoring Award from the Orthopaedic Research Society. In addition to mentoring individual female faculty and postdocs, Elliott is heavily involved with the Perry Initiative, a nonprofit organization aimed at inspiring women to be leaders in orthopedic surgery and biomedical engineering.
Elliott is a fellow of both the American Institute for Medical and Biological Engineering and ASME. She has held leadership roles in the Orthopaedic Research Society and the Bioengineering Division of ASME.
A member of AO Spine and the International Society for the Study of Lumbar Spine, Elliott serves as a reviewer for numerous journals in the area of orthopedics and biomechanics and is a frequent grant reviewer for the National Institutes of Health.