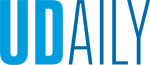 Using a curricular map
Article by UDaily staff May 19, 2017
Using a curricular map to solicit feedback from employers
In May 2015, the University of Delaware Faculty Senate approved new general education (GenEd) objectives. Afterward, the senate charged the GenEd Committee to "assist departments and programs administering undergraduate majors in ensuring full opportunity for all students to attain competency in the Objectives of General Education."
Part of this resolution required all units to review their undergraduate degree programs by creating curricular maps linking their undergraduate curriculum to the general education objectives. With the assistance of colleagues in the Center for Teaching and Assessment of Learning (CTAL), this two-year process, was recently completed.
The registry of courses linked to the new general education objectives was shared with the chairs at their March meeting.
After the meeting, Sheryl Kline, chair of the Department of Hospitality Business Management, invited CTAL to discuss how to best use the information provided from this general education registry.
Kline invited the department's Hospitality Leadership Board of Directors, many who hire their graduates, to provide feedback on the curriculum for their various majors.
On May 5, Kathy Pusecker, director of CTAL, facilitated a discussion that generated concrete suggestions for improving the department's curriculum. Because program graduates have a 100 percent placement rate, the board felt the department's majors are succeeding. However, in the discussion, the board members identified some areas in which the curriculum could enhance graduates' leadership style, professional communications, and employee management skills.
"This was a great session for our board members to learn about UD's new general education learning objectives. They are leaders in the hospitality industry who hire our graduates and have a strong sense of what skills are valued by industry," Kline said.
Kline reported that the board gave the department "good feedback about how we should tailor our courses' and curriculum's learning outcomes. I plan to share this with the faculty so that we have an informed discussion about how to infuse the general education outcomes into our courses and curricula."
Departments interested in having CTAL facilitate a discussion about how the new general education objectives can help improve their courses and curriculum can contact CTAL at 302-831-2027 or CTAL-info@udel.edu.