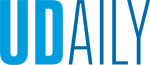 New named professorships
Article by Ann Manser May 08, 2017
Ianetta, Poole recognized for scholarship, teaching
Two faculty members in the University of Delaware's Department of English have been appointed to named professorships in recognition of their leading scholarship and teaching.
Kristen Poole has been named the Blue and Gold Distinguished Professor of English Renaissance Literature, and Melissa Ianetta will hold the Unidel Andrew B. Kirkpatrick Jr. Chair of Writing and Rhetoric. Both appointments are effective Sept. 1.
Melissa Ianetta
Ianetta has directed the University Writing Centers since 2005 and led the Department of English composition program from 2005-14.
Her research focuses on writing studies, with a specialization in research methods and undergraduate research. As a teacher, she has focused on writing and pedagogy by offering undergraduate classes in first year writing and peer tutor pedagogy and graduate classes in empirical research methods and writing program administration.
Ianetta is the author, with Lauren Fitzgerald of Yeshiva University, of The Oxford Guide for Writing Tutors: Practice and Research, published in 2016 by Oxford University Press.
Her essays have appeared in journals such as College Composition and Communication, College English, PMLA and Rhetoric Review. She co-edited Writing Center Journal from 2008-13 and currently serves as editor of College English, one of the top journals in the field.
She is beginning a new book project on the intellectual work of peer tutors in writing and, with Kelly Ritter of the University of Illinois Urbana-Champaign, is editing the forthcoming Landmark Essays in Writing Program Administration.
Ianetta earned bachelor's and master's degrees from Bridgewater State College and received her doctorate from Ohio State University. She joined the UD faculty in 2005.
John Ernest, the Judge Hugh Morris Professor of English and chair of the department, called Ianetta "a leading scholar and teacher," adding that she is a recent winner of the College of Arts and Sciences Excellence in Service Award.
"Someone said once that Melissa does the work of two or three people, and I agree," Ernest said. "And we are lucky to have these two or three people contained in one energetic and dedicated professional here at UD."
Kristen Poole
Poole specializes in 16th- and 17th-century English literature and culture, specifically Shakespeare, with a particular focus on religious history. She is also serving as the interim director of UD's Undergraduate Research Program.
She is the author of two books, Radical Religion from Shakespeare to Milton: Figures of Nonconformity in Early Modern England, published in 2000, and Supernatural Environments in Shakespeare's England: Spaces of Demonism, Divinity, and Drama, published in 2011, both by Cambridge University Press.
Poole has published articles in Comparative Drama, English Literary History, English Literary Renaissance, Milton Quarterly, Renaissance Drama, Shakespeare Studies, Shakespeare Quarterly, South Central Quarterly, Studies in English Literature and other journals and essay collections.
At the undergraduate level she has taught courses on Renaissance literature, Shakespeare, Queen Elizabeth, early modern women writers, Milton, the history of "Shakespeare" and literary theory. At the graduate level she has taught seminars ranging from the Renaissance culture of dissection to 16th- and 17th-century notions of space-time.
Poole has begun a new book project on the place of allegory in 17th-century scientific thought, and is working on an advanced master's degree in historical theology. She is currently co-editing three essay collections on Shakespeare and the Bible, historical formalism, and periodization.
She received her bachelor's degree from Carleton College and her master's and doctoral degrees from Harvard University. She joined the UD faculty in 1996.
Poole "brings energy and exemplary dedication to everything she does," Ernest said.
"She has achieved international leadership in her field while also distinguishing herself as one of our best and most deeply engaged teachers."
The Unidel Andrew B. Kirkpatrick Jr. Chair
The Unidel Andrew B. Kirkpatrick Jr. Chair in the Department of English was one of several chairs created in 2001 from a $10 million grant from the Unidel Foundation to support recruiting top-quality faculty.
The first and only other faculty member to hold the position was Stephen A. Bernhardt, now professor emeritus, who joined UD in 2001 as the Kirkpatrick Chair and retired last year.
Andrew B. Kirkpatrick Jr., Esq., was very active in state and local legal affairs. He served as trustee of the Unidel Foundation and as a member and chairman of the Board of Trustees of the University of Delaware.
Upon his retirement from that board in December 2003, he was the second person to be named "Honorary Counselor to the Board of Trustees" in recognition of the board's "deepest gratitude and appreciation [for his] outstanding service as a member from 1982 to 2003 and as its Chairman from 1988 to 1999."