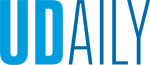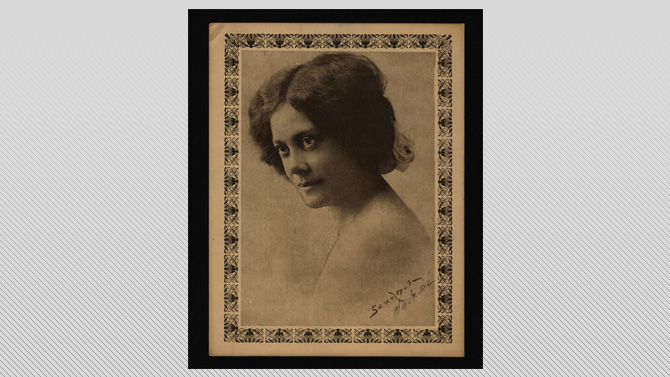 Focus on Alice Dunbar-Nelson
Article by UD Library staff May 10, 2017
19th-Century American Women Writers Study Group visits UD
The University of Delaware Library and the Department of English hosted a visit by the 19th-Century American Women Writers Study Group on Saturday, April 29.
This group of scholars convenes in a different locale during the spring and fall each year to discuss selected works on a topic, author, or genre. The meeting at UD focused on the life and work of the African American poet, journalist and political activist Alice Dunbar-Nelson (1875-1935), whose papers are held in the library's Special Collections Department.
Dunbar-Nelson was a prolific writer who began writing during her teens in late-19th century New Orleans when she met her future spouse, the poet Paul Laurence Dunbar (1872-1906), and right up until her death in Philadelphia in 1935.
She worked in a wide array of genres, including poetry, drama, fiction, essays and journalism, and published in the most influential African American periodicals and anthologies of her era.
Dunbar-Nelson was also a lifelong activist, organizer, educator and orator whose work for black racial advancement, gender equality, women's suffrage and social justice took her around the country before diverse audiences.
For much of her career, Dunbar-Nelson lived and worked in Wilmington, Delaware. She taught at Howard High School in Wilmington, and edited the important African American newspaper the Wilmington Advocate with her second husband, Robert Nelson. Her papers, housed in Special Collections, represent one of the most extensive and important archives from an early African American woman writer.
The 19th-Century American Women Writers Study Group meeting was attended by nearly 40 scholars and offered a full day devoted to Dunbar-Nelson.
The morning schedule on Saturday included remarks from Jesse Erickson, post-doctoral fellow in Special Collections and Digital Humanities, about his research project involving Dunbar-Nelson's reading notebooks, and Ellen Gruber Garvey, professor of English at the New Jersey City University, who discussed her research on Dunbar-Nelson's suffrage scrapbook compiled in 1915 as she traveled and spoke in Pennsylvania during a statewide campaign to pass a suffrage resolution.
Afterwards, the group participated in a tour and presentation of the Dunbar-Nelson papers in which they were able to consult a variety of material from the archive. The afternoon session featured a focused group analysis and close reading of selections from the author's published and unpublished work.
The Alice Dunbar-Nelson papers have attracted scholars from around the world since the University of Delaware Library acquired them in 1986. The visit of the 19th-Century American Women Writers Study Group represents yet another opportunity to introduce scholars to and promote the life and work of this important author and social activist.
Additional information on the 19th-Century American Women Writers Study Group is available at this website.
Additional information about the Alice Dunbar-Nelson papers is available at this website.
Special Collections and Museums
Subject strengths of Special Collections of the University of Delaware include history and Delawareana, political papers, science and technology, art, and literature, represented in books, manuscripts, archival collections, electronic materials, maps, prints and photographs from the 15th century to the present. Political papers, family papers to ships' logs are among the primary source material. The recently gifted Mark Samuels Lasner Collection greatly enhances the collection's strengths in British Literature of the 19th and early 20th century.
For an introduction to the range of holdings, browse exhibitions at this website and finding aids for unpublished materials at this website.
The recent merger of Special Collections with the University Museums brought into the collection works of American art of the 20th century (especially prints, photographs and work by African American artists), European prints, Inuit art, Pre-Columbian art and minerals.
Exhibitions are offered in the Special Collections Gallery in Morris Library, Old College Gallery, Mechanical Hall Gallery and in the Mineralogical Museum in Penny Hall. All exhibitions and accompanying programs are offered to the UD community and general public without charge. Collaborative initiatives and programming with students, faculty and departments across campus foster diversity and enhance interdisciplinary research and teaching.