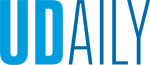 March 20: Suicide survivor
Article by UDaily staff March 07, 2017
Suicide survivor, mental health advocate to open wellness series
The University of Delaware Wellness Speaker Series, hosted by the Promoters of Wellness peer education program, will begin with a talk by mental health advocate and suicide survivor Kevin Hines on Monday evening, March 20.
The presentation will begin at 7 p.m. in 115 Purnell Hall and is free and open to the public.
Hines is the first of three speakers coming to campus this spring, and he will be detailing his unique story of survivorship after being one of the one percent of people to survive jumping off the Golden Gate Bridge in San Francisco.
Since then, Hines has dedicated his life to spreading mental health awareness and assisting people with finding the resources they need.
More information on Hines can be found at this website.
The Wellness Speaker Series will continue on April 5 with a program from HIV/AIDs activist Josh Robbins, and on May 4 with a program on LGBT rights, drug addiction and post-sexual offense relationships with musical duo BriaAndCrissy.
All events in the Wellness Speaker Series are free and open to the public. More information can be found at the Promoters of Wellness Facebook page or by contacting speaker series coordinator Rebecca Glinn at rjglinn@udel.edu.
The Wellness Speaker Series is hosted by Promoters of Wellness with co-sponsorships from Student Wellness and Health Promotion, Active Minds, Healthy Hens, OPT4, Sexual Assault Prevention and Education, Haven, the UD School of Nursing, the UD Honors Program, Brandywine Counseling and Community Services, and Amnesty International, the Division of Student Life, Collegiate Recovery Community, and the LGBTQ coordinator.