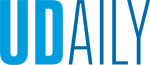 UD Day in D.C.
Article by Beth Miller Photos and video by Evan Krape March 16, 2017
UD Day in D.C. shows off wide range of essential studies
WASHINGTON D.C. - From the heliosphere to the inner workings of the human brain, the richness of human culture, the way we get and consume energy and the all-fronts assault on disease, disorders, the effects of traumatic injury and human suffering, research at the University of Delaware touches life at just about every global address.
For a few hours Wednesday, a sample of that broad expanse of work was on display in the Hart Senate Office Building. It was UD Day in D.C., an every-other-year showcase of federally funded studies and their impact, an opportunity for alumni, congressional staffers and leaders at every level to consider the value of the work and meet those in the trenches and at the benches of these projects.
"Research matters to us," said UD President Dennis Assanis. "But more important, research matters to the world. We are changing lives, we are changing the world with the federal support we have been receiving. It's important to ensure that federal support stays in place, not only at the levels today but to increase that."
RESEARCH MATTERS
The University organizes the event to cultivate engagement with the state's congressional delegation, Capitol Hill staffers and other federal officials and to raise awareness of the advances and impact of the research the federal budget supports.
The personal encounters are helpful to all sides and often lead to new projects and innovations. What may appear as a vague line item on a National Science Foundation budget, for example, comes alive when a researcher is explaining a breakthrough made possible by that support.
With significant cuts in research funding in the budget proposal announced Thursday by the Trump administration, the event was timely indeed.
U.S. Sen. Chris Coons, D-Del., whose undergraduate degree was in chemistry, has emerged as a national champion of the value of science and research.
"The message here is simple, powerful and timely: Research matters," Coons said. "Many of you are scientists, many of you are actively involved in research and the development and deployment of solutions to problems from avian influenza to art restoration from advancing the next generation of biopharmaceutical manufacturing to solving the challenge of thin-film polymer photovoltaics. There are so many fantastic folks in this room associated with research at the University of Delaware.
"There is a real question about the trajectory of federal funding for research and a concern about this administration's embrace of science," he said. "... As a member of the Appropriations Committee that is tasked with deciding how to spend $1 trillion a year in federal discretionary spending, you can be confident that I will fight tirelessly to ensure full funding of the federally funded projects already underway and to advocate for the great work you are doing.
"I can't think of a more important thing to do in here in Washington than to fight for science and fight for research and fight for its priority in our federal budget."
All three members of Delaware's congressional delegation were present, including U.S. Sen. Tom Carper, D-Del., and U.S. Rep. Lisa Blunt Rochester, D-Del.
"This stuff costs money," Carper said. "The new administration has a different set of priorities than maybe in the past. We're looking at a budget plan proposing massive tax cuts, massive investment in infrastructure, an increase in defense spending, building a wall from sea to shining sea and balancing the budget. You can't do that. You have to be very smart in terms of the priorities we set for our country and we set them in the budget."
Blunt Rochester said she will work to preserve support for university-based research.
"Meeting with Delaware groups in D.C. helps to keep me focused on the reasons I was sent here," she said. "Few groups represent Delaware and its diverse interests as well as the University of Delaware has with its impactful research initiatives. The University showcased cutting-edge research spanning across many different industries, including health, education, energy, defense, the humanities and the environment.
"In light of President Trump's recent budget proposal, I am committed to preserving federal programs that encourage university research ... I left the event confident that Delaware can continue to attract the next generation of researchers through the work UD has been accomplishing and that our state, our nation and our way of life will be improved."
I can't think of a more important thing to do here in Washington than to fight for science and fight for research and fight for its priority in our federal budget.

U.S. Senator , D-Del.
Prof. Tom Buchanan, director of UD's Delaware Rehabilitation Institute, said research is transformative and of great value to taxpayers. DRI has received millions of dollars in federal support and has used it to develop innovative and improved ways to help people recover from injury and disease, including stroke and osteoarthritis, for example.
"This is important for taxpayers," he said. "You're paying money to the federal government and you want to get something back. What you're getting back is research breakthroughs. Medicine advances because the federal government pays for people to do research. And that's what we're doing."
Major new initiatives at UD include two Manufacturing USA Institutes: the National Institute for Innovation in Manufacturing Biopharmaceuticals (NIIMBL), a $70 million collaboration led by Prof. Kelvin Lee, that will focus on development and manufacture of prescription drugs with living cells, and Rapid Advancement in Process Intensification Deployment (RAPID), led by the American Institute of Chemical Engineers. UD is a partner, with Prof. Dion Vlachos leading work in catalysis to make chemical manufacturing processes more energy efficient and less costly.
But smaller investments often lead to new insights, too, said Prof. Janine Sherrier, who studies beneficial soil microbes.
Using a $3,000 per year grant from the U.S. Department of Agriculture, she and collaborator Harsh Bais found a microbe that protected plants and improved water retention. With additional support from Lee, then the director of the Delaware Biotechnology Institute, the work grew, drew further support from industry and the technology was licensed by the University.
"When we started experimenting, we had no idea what would happen," she said. "Once we saw the results in the lab, when we treated the plants with the microbe we saw the impact."
It was the first "UD Day in D.C." appearance for Prof. Bill Matthaeus, an astrophysicist who has worked on NASA studies for many years. But, he said, he hopes to return for future events.
"I'm extremely impressed," he said. "I talked with a guy from the Department of Labor who is interested in space, and I'm interested in the labor force. So we had a good cross-disciplinary exchange. And I met our people from cybersecurity and saw what they are doing. This is an interesting and valuable thing to do."
It is important to take every opportunity to explain why research is critical to the nation and its taxpayers, Matthaeus said.
"Down the road somewhere every scientific endeavor has eventually paid off in some way," he said. "If you don't know something, you have to find out. Research is about getting to know things you didn't know before."
Alumni were also in the mix, including Harvey Kirk, who studied engineering and graduated in 1968. He now works for the Mine Safety and Health Administration in Arlington, Virginia.
"I like to come over to see what's new," he said. "I guess it's the engineer in me. And I can see the impact the University has. This stuff is going on all over the country and all over the world, not just in little Delaware."
Laura Beaufort, who graduated in 2007 with degrees in political science and history and a minor in computer science, and now works for the Federal Election Commission, said she liked what she was seeing.
"I'm not a scientist in my professional life, but I still like to learn about science. And I've already learned a lot today. I'm very hopeful to see all the different sustainable energy projects and the work in solar, climate change, sea level research, wind power and the biopharmaceuticals."
It's world-changing work, Assanis said.
"We are dedicated to innovate our way into the future and to bring to each and every one of you this excitement about the future," he said.
"United, we can conquer the future. It's not about conquering the world. It's about conquering the future."