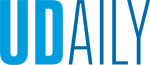 2FA required for UD juniors
Article by IT Communication Group Illustration by Christian Derr March 09, 2017
2FA protection being extended to the University's Class of 2018
Two-factor authentication (2FA) is a quick and easy way to add an extra layer of security to all University of Delaware accounts and to University, personal and financial information.
Effective Wednesday, April 5, members of the Class of 2018 will be required to use 2FA when they log in to UD services.
Juniors who have not yet enrolled in 2FA are urged to sign up at My UD Settings before 2FA protection becomes mandatory for them on April 5.
The requirement that students use 2FA to protect their accounts and information is being phased in by class year. New students are already required to sign up for 2FA during their enrollment process. On March 6, seniors were required to protect their information with 2FA. This fall, the classes of 2019 and 2020 will be required to use 2FA to protect their accounts.
Several applications and services used by students currently require 2FA: for example, VPN connections from off campus, student refund requests and payroll and HR forms used by student employees.
After enabling 2FA, members of the University community log in using a temporary security code in addition to their UDelNet usernames and passwords. Protecting an account with 2FA makes it much less likely that a hacker can access a UD account — or the data that account can access.
2FA is already required for full-time employees and graduate students. So far, over 21,700 members of the University community are using 2FA to protect their accounts and information.
More information
For more information about 2FA, students can go to the UD IT 2FA help pages or contact the IT Support Center by submitting a Help Request form, emailing consult@udel.edu or calling 302-831-6000.
Note: The Google Authenticator app for smartphones, iPods, and tablets is the suggested method for generating 2FA code. Once configured properly, Google Authenticator does not require internet access to generate a 2FA code. Because Google Authenticator works without network access, it works well in locations where Wi-Fi or cell phone networks are not available. For more information, review the Google Authenticator 2FA help files.