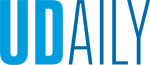 April 5: Tuscany semester information
Article by UDaily staff March 22, 2017
Learn about spending a semester in Tuscany
University of Delaware students of all majors are invited to spend the 2018 spring semester in Tuscany, Italy, gaining a cross-cultural understanding of services for children, adults and families, including those with disabilities.
The College of Education and Human Development has formed a partnership with the International School for Advanced Education (SIAF campus), providing students with a unique cultural context of this ancient Etruscan city. Excursions will include hands-on learning with local schools, service agencies and community groups, and tours of cultural attractions in locations such as Florence, Milan and Siena.
An information session on the program will be held from 5:30-6:30 p.m., Wednesday, April 5, in Room 220 of Alison Hall.
Students from any UD college or major can complete the disability studies minor requirements through this program. Additionally, courses align with majors and minors in the College of Education and Human Development. Upon completion of the semester, an international certificate of completion will be presented by SIAF.
The curriculum is particularly relevant for students interested in learning more about education, human services and disability on an international scale. Students will be exposed to how human service and educational systems are designed in Italy and other countries
Program specifics
• This is a 11-week program, where students will earn 12-18 credits
• Students reside in single rooms at the SIAF conference campus.
• Meals are provided.
• Students will have the opportunity to travel independently on weekends and spring break.
Students can apply for the semester in Tuscany program through UD's International Global Studies website. The application deadline is April 20.
To learn more information, attend the information session or contact program coordinators Rena Hallam or Laura Eisenman. For complete details on the program's courses, cost and requirements, visit UD's Institute for Global Studies