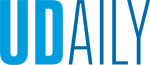 Triangle Award winners
Article by UDaily staff March 24, 2017
LGBTQ Caucus announces recipients of fourth annual Triangle Award
The University of Delaware LGBTQ Caucus has announced the winners of this year's Triangle Award, which recognizes outstanding leadership and contributions in promoting an inclusive and safe campus climate that respects the diversity of the LGBTQ community at UD.
This year's honorees are Pascha Bueno-Hansen, associate professor of women and gender studies, Latin American and Iberian studies, and political science and international relations, and Jay Alston, an Honors senior in the Lerner College of Business and Economics.
The LGBTQ Caucus created the award to recognize and thank individuals in the UD community for their tireless efforts in being visible and active in improving the campus environment for students and employees through support and resources. The "triangle" represents three key components of leadership for the LGBTQ community: support, advocacy and visibility.
The University community is invited to celebrate this year's Triangle Award recipients at a reception from 4:30-6 p.m., Tuesday, April 18, at the Center for Black Culture, 192 South College Ave. Refreshments will be provided.
Pascha Bueno-Hansen
In the nomination letters, Bueno-Hansen was described by as a "fantastic advocate and voice in the community." She has worked tirelessly initiating a Living Learning Community (LLC) dedicated to recognizing and honoring the legacy of intersectionality in contemporary and historical models of social activism. This LLC is designed to foster activists of today.
Bueno-Hansen has said she felt that the campus needed a space for first-year students to develop the capacity to not only critique social injustice but to develop the skills necessary to interrupt them.
According to the LGBTQ Caucus, Bueno-Hansen has "given countless hours to the advisement and development of queer students of color on UD's campus. It has been through her love that these students, who are often on the margins of mainstream LGBT communities, have found their voice and created a new Registered Student Organization, SpeQtrum. SpeQtrum represents not only visibility, but agency of Queer Folks of color, and it was Pascha's leadership that promoted its development."
Jay Alston
Alston has been an ardent supporter and advocate for marginalized peoples -- particularly for the LGBTQ community -- but never without meaningful consideration for the intersections of other social identities as well.
He was a major player in mobilizing the Unity Fair, held to respond to the campus appearance of Milo Yiannopoulos. A founding member of Honors Mosaic, an organization for all students of color, he took the lead on focusing its mission through the lens of intersectionality.
After a year as president of Haven, Alston fought to establish a brand new RSO, SpeQtrum, that creates a more intersectional space on campus where students who are LGBTQ and of color no longer have to choose between both identities but can have both equally celebrated.
According to the LGBTQ Caucus, "Alston is a strategic, critical, unapologetic advocate for LGBTQ rights, one who not only talks the talk but walks the walk, utilizing an expansive network and relationships with stakeholders to further the mission of increasing visibility and rights for LGBTQ students at UD."