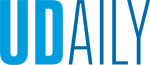 The pursuit of prevention
Article by Casey Impagliazzo March 06, 2017
Student Wellness specialists Seguin, Sampson become certified professional advocates
The University of Delaware's Sexual Offense Support network, SOS, has plenty of reasons for celebration as it marks 40 years of continuous service to the UD community.
In addition to its new status as the first and only program in Delaware to offer advocate training that is pre-approved as a National Advocate Credentialing Program through the National Organization for Victim Assistance (NOVA), SOS has grown throughout the years from a handful of volunteers to a robust network with dedicated staff.
With the new designation, any volunteer who completes SOS' 40-hour training program will be eligible for NOVA certification at the provisional level.
Angela Seguin and Joanne Sampson, both of the Division of Student Life's Student Wellness and Health Promotion department which oversees SOS, recently gained dual certification as domestic violence specialists in both prevention and direct services/systems advocacy through the Delaware Coalition Against Domestic Violence.
Seguin, SOS' fulltime coordinator, was the first person in the state of Delaware to do so. "SOS began as a grassroots movement of UD students and staff working together, and its success still depends upon dedicated volunteers," said Seguin, who also recently earned the credential of comprehensive victim intervention specialist through NOVA.
Applications are accepted every fall for new volunteers passionate about supporting survivors of sexual assault, sexual harassment, dating/domestic violence, and stalking. All interested members of the UD and local communities including faculty, staff, students and local residents are encouraged to reach out to Angela Seguin at aseguin@udel.edu for more information on volunteering with SOS.
Support for survivors is available 24 hours a day, 365 days a year by calling the UD Helpline at 302-831-1001 and pressing 1 for SOS. The clinician will take a first name and phone number, and have an advocate call back within 10 minutes.