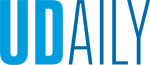 Smithsonian Fellow
Article by UDaily staff Photo by Kathy F. Atkinson March 09, 2017
UD doctoral student to conduct research at national history museum
University of Delaware doctoral student Anastasia Day has received a Smithsonian Institution Fellowship that will allow her to spend four months conducting research and writing at the National Museum of American History.
Day, who also is a Hagley Scholar at UD, earned her master's degree in history in 2014. She is working on a doctoral dissertation, focusing on World War II victory gardens, with Arwen Mohun, professor and chair of the Department of History.
As a fellow at the Smithsonian's American history museum, Day will continue researching and writing her dissertation project, titled "Productive Plots: Nature, Nation, and Industry in the Victory Gardens of the U.S. World War II Home Front."
Her research is an analysis of World War II home front victory gardens in light of developments in agriculture, industry and society.
In 1943, some 21 million of these small vegetable plots produced more than 40 percent of Americans' fresh produce. Up to two-thirds of citizens participated, making victory gardening the most successful local food movement in U.S. history.
Popular memory cites victory gardens as inspiration for sustainable, grassroots food activism today, but Day's scholarship focuses on factory metaphors of industrial production within this movement.
While at the Smithsonian, she plans to consult such archival collections as the Warshaw Collection of Business Ephemera, the records of the War Production Board, The Princeton University Poster Collection and the Pete Claussen Collection of American Flag Magazine Covers, as well as the Smithsonian's own history of interpreting victory gardens in the longstanding "Within These Walls" exhibit on the U.S. World War II home front experience.
In the long run, Day seeks to publish her work as a book aimed at both public and academic audiences.
She argues that examining World War II victory gardens can provide valuable lessons for the future — not only for growing sustainable food systems, but also for thinking about the relationship between state and society, between government and business and between food and the environment in American culture.
The Smithsonian's vast collections, numerous facilities and staff expertise provide a wide range of opportunities for independent research. Smithsonian Institution Fellows receive stipends from the central fund and can be found in all areas of the Smithsonian exploring, probing and charting new directions.
For more information, visit the website of the Smithsonian's Office of Fellowships and Internships.