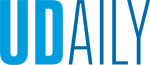 SOS marks 40 years
Article by Angela Seguin and Casey Impagliazzo March 07, 2017
UD's Sexual Offense Support network continues to grow
The University of Delaware's Sexual Offense Support (SOS) network, one of the oldest campus-based organizations providing victim advocacy, recently became the first and only program in the state of Delaware to be preapproved as a National Advocate Credentialing Program.
Angela Seguin, the coordinator for SOS who applied for the program designation through NOVA, lauded the designation as even more reason for interested members of the UD and local communities to become victim advocates.
"Advocates assist survivors by providing a listening ear, answering questions, and connecting them with resources that can be invaluable," she said. "Advocacy could also include explaining options, accompanying victims to the hospital or assisting them with other services. This new eligibility for all SOS advocates to gain national certification, which could be applicable in a wide range of fields, is another great reason to participate in the 40-hour training."
SOS, managed through Student Wellness and Health Promotion in the Division of Student Life, marked 40 years of crisis operations in 2016. To honor this momentous occasion, an SOS alumni reunion and 40th anniversary celebration was held during UD Alumni Weekend in June.
"We were thrilled to have a number of current and former SOS advocates flock home for this event," Seguin said. "We had a slideshow of photos through the years running, and were excited by a surprise fly-by from YoUDee and Baby Blue."
Some of the most recent advancements and achievements of the organization were shared with alumni, and there was a great deal of reminiscing.
Additional recent advancements include the arrival of UD Helpline 24/7/365, which provides nonstop mental health counseling, as well as SOS victim advocate services to all users who call 302-831-1001. SOS has received more sexual offense calls since operating through UD Helpline than in previous years, and the increase is attributed to increased attention and marketing surrounding the prevention of sexual violence.
Recent marketing strategies include a thought-provoking poster series, which debuted during the fall semester's "Red Zone" and has continued through Domestic Violence Awareness Month (October) and Stalking Awareness Month (January).
Of the series, Chrysanthi Leon, associate professor of sociology and criminal justice, said, "This is incredibly impressive. I find it very difficult to communicate the ideas I want to communicate in the space of a long research article (or a 50-minute lecture), so I am really dazzled by these concise and visually effective posters."
Two more poster sets will be released this spring, with one focused on sexual harassment and one on sexual assault during Sexual Assault Awareness Month in April.
Engage in sexual offense prevention
The first spring event for SOS, "Get Up, Stand Up: Being a Courageous Bystander," took place on Feb. 22. This interactive program, sponsored by the campuswide Sexual Assault Prevention and Education committee, was open to the entire University community and helped participants learn how to take an active role in promoting a respectful environment and potentially save someone from victimization and trauma.
SOS recruits new members to be trained as victim advocates every fall semester and holds its annual training program from January through March each year. Those who are interested in participating in the next round of training can check out the SOS website for more information about applying.
About SOS
SOS began as a grassroots movement of UD students and staff working together. As indicated on the SOS website, the idea for SOS was born in 1975 when policy and procedure for handling suspected rapes on campus was first developed.
The late Dr. Marjorie McKusick, then director of Student Health Services, was a driving force behind the idea to provide services to survivors of sexual assault. Dr. Marge Kingdon of what is now the Center for Counseling and Student Development played an important role in the development of SOS training, as well.
Former vice president for student affairs John Worthen approved the formal plan for SOS on Sept. 15, 1976, and the Support Group for Victims of Sexual Offense began operation.
Throughout the past four decades, SOS has grown within the Division of Student Life to include 40-50 advocates from all sectors of campus and community life (faculty, staff, graduate students, undergraduate students and members of the Newark and larger community), addressing all forms of sexual misconduct: sexual harassment, dating and domestic violence, stalking, and sexual assault.
If a member of the campus community or someone they know would like to talk with an SOS advocate about sexual assault, intimate partner violence, stalking, sexual harassment, or a related issue, call the UD Helpline 24/7/365 at 302-831-1001 and press 1. The clinician will take a first name and phone number, hang up with you, and have a trained advocate call back within 10 minutes.
Per federal laws, incidents are reported to the director of the Office of Equity and Inclusion (Title IX coordinator) and to Public Safety's Clery compliance officer, but without names or identifying information so that all services remain confidential.