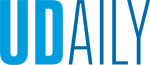 Rosin Rising Star Award
Article by Abby Hill March 17, 2017
New YoUDee Leadership Award honors memory of Matthew Rosin
This year at the University Student Centers' annual YoUDee Leadership Awards ceremony celebrating student and organizational achievement at the University of Delaware, a new award called the Rosin Rising Star Award will be presented in memory of the late Matthew Rosin.
Also, a plaque honoring Mr. Rosin will be installed next to the office of the Student Centers Programming Advisory Board (SCPAB), a registered student organization in which Mr. Rosin was heavily involved while attending UD. The plaque will be placed this month and will be housed in Perkins Student Center.
The award was established in recognition and remembrance of Mr. Rosin, a sophomore student leader who passed away in the spring of 2016. This year, one freshman or sophomore undergraduate will be honored with this award for demonstrating outstanding leadership potential in helping to produce campus-wide, co-curricular programs. The recipient must exhibit a high degree of student group involvement, organizational support, leadership growth and development.
Mr. Rosin was an involved member of the campus community, as will the awardee. A psychology and marketing major, he served as programming chair in the Student Centers Programming Advisory Board (SCPAB) and was a Welcome Ambassador for 1743 Welcome Days. He also was a member of the Outing Club and the American Sign Language Club.
The YoUDee Leadership Awards ceremony will take place at 5 p.m., Thursday, May 11, in the Trabant Multipurpose Room, and those who are nominated will receive invitations. This will be the first year the Rosin Rising Star award will be presented. To nominate someone for this award, submit a nomination here until April 14, at 5 p.m.
Remembering Matthew Rosin
Former and present SCPAB participants remember Mr. Rosin and comment on the new award and plaque in a question-and-answer format.
Q. What are your thoughts on the Rosin Rising Star award?
"I think this award is the best way to keep Matt's legacy alive for years to come, long after everyone who knew him personally has left UD. Matt made a huge impact during his freshman year and was a rising star himself. The award was established to recognize up and coming student leaders who are making an impact in the UD community through their respective organizations, who exhibit passion, and who reflect the values of being a Blue Hen – just like Matt did," said Maria Barriga, SCPAB president, Class of 2017.
"This award is a beautiful idea because Matthew Rosin was a beautiful person, inside and out. The time leading up to the accident I got to know him a little. We found out we had a lot in common, and I realized that he was such a kindhearted person. He was smart and driven. He knew what he wanted out of life. He was willing to push himself so that those dreams could become a reality. Awarding someone with this award is basically acknowledging them and making sure they continue with their endeavors. Matthew would've gone so far and would have done so much. I'm happy that this award has become a reality," said Janelle Bentley, former SCPAB vice president of variety, Class of 2016.
"I am so thankful that this award went from an idea to reality. The most important gift that Matt gave us was his legacy. He set up a foundation for others to build their lives on. We need to strive to be like him and make sure we are following the tagline, #LiveLifeLikeMattyRo. I am confident that the recipients of this award will be just like Matt. And I hope that there are so many nominees because people like Matt are so special. They make all of our lives better. And the people receiving the awards don't act the way they do to be recognized. They are caring for others because that's just how they are. And the fact that they will be recognized will be a happy surprise for them," said Matthew Rocha, SCPAB programming chair, Class of 2018.
Q. What is your intention with placing this plaque in front of your organization's office space?
"We want the plaque to be close to SCPAB because the organization was very important to Matt. This way he will always be a part of SCPAB and SCPAB will always be a part of him. We intentionally decided to place it outside of the office so that people walking by could all learn a little bit about Matt and know how great of a person and leader he was," said Barriga.
"The plaque will be a constant reminder of Matt and help keep his spirit alive in SCPAB's culture," said Craig Levergood, former SCPAB president, Class of 2016.
"I believe that the plaque will be an inspiration for others that you can have an impact on so many lives if you put others first and keep a positive attitude about everything, just like Matt," said Rocha.
Q. Could you speak about Mr. Rosin's involvement while a freshman or sophomore on campus?
"Matt and I got close during our first semester as programmers for SCPAB, when he was a sophomore. He was so dedicated and organized, and it made me panic, but in a good way. Whenever he talked about his upcoming events and the work he put in them it made me focus and try to put as much work and enthusiasm as he did. He leads by example, always with a smile and a sassy remark," said Barriga.
"When Matt joined SCPAB, he fully went for it. The system in place is that one has to volunteer for six events to make membership for the semester, but Matt far exceeded the six-event minimum. Every Tuesday he would show up to our meeting, check the board, and happily try to figure out where he could help out. He would arrange to volunteer for events where he could be with his friends, and I was always excited when he was free to volunteer at a kiosk of mine. He was outgoing and approachable, which made him a great volunteer at all of our events. He easily engaged anyone passing by and was happy to talk to complete strangers about our events. He applied to be a chair for his sophomore year and was so excited to make all of his event ideas a reality. He was really creative and was working on a clever Hunger Games watch party for before the last movie came out. It wasn't enough for Matt to play the movie and order food, he was trying to figure out how to pick a snack to represent each district, and was brainstorming ways to engage students and make the event more successful. Matt was a person who didn't do anything half way. He put all of his effort and energy into every small thing he did," said Nina Freiberger, former marketing chair, Class of 2016.
"Freshmen year Matt joined SCPAB and fell in love immediately. He would volunteer for so many events and was attending the events he wasn't volunteering for. If I remember correctly, he was the had the second highest volunteer points in either the fall or the spring. Sophomore year, Matt was a programmer for SCPAB, and he was a senior fellow for the honors living. Both of these positions allowed Matt to create events for his peers to enhance their college experience. Everything he did was for others," said Rocha.
Q. What if any, if your favorite memory of Mr. Rosin as a part of SCPAB or other?
"My favorite memory of Matt being involved with SCPAB was our social event at Milburn Orchards. All of the members of SCPAB took a hayride to a huge bonfire. There, we roasted marshmallows, drank apple cider, and played a bunch of camp games that Matt helped facilitate because he knew a bunch from his experience being a counselor at a summer camp that he attends every year. He really knew how to bring people together," said Rocha.
Q. Can you describe Mr. Rosin as a person?
"Matt was a delightfully sassy, and passionate guy who could brighten a room with his smile," said Levergood.
"Matt Rosin was light and positive. He was always smiling or laughing, constantly trying to make the people around him happy, and had time for everyone. He was just wonderful. He was one of those people that everyone else sort of gravitated towards, at least I always did, because things just seemed nicer wherever he was," said Freiberger.
"Matt, without a doubt, gave his all to anything he was involved in. As a freshman, he was always first to volunteer his time, and his energy and positivity really made the events he worked lively. As a sophomore, he was a proud member of the SCPAB board, and helped to put on events filled with passion and excitement that Matt broadcasted in all of his activities," said Emma Fontaine, former vice president of design, Class of 2016.
"Matt Rosin was the kind of guy who would always look on the bright side of things. He always had the brightest smile on his face. He would ask you how your day was going, and he actually cared about your response. He wasn't just asking to be polite. He was a fantastic listener and would always offer help to those in need, even if he didn't know them," said Rocha. "He was also a sass master, but in the perfect way. He always had his iced coffee in hand and was ready to jam out to some Lady Antebellum or T-Swift. He had a positive impact on everyone he met. He would walk into a room of strangers and by the time he left everyone was asking to friend him on Facebook and get dinner sometime in the future. He was hands down one of the most incredible humans who has ever walked this Earth."
Q. SCPAB hosts an annual Matty Ro event can you elaborate on that?
"Matt was a programmer for SCPAB, and the student music show was the first event that he took on. He poured his heart and soul into it. I noticed the effort he put into that, and it paid off. It was during this event during which the accident occurred. One of the executive board members last year thought that a good way to honor his memory and his dedication to SCPAB would be to rename this event 'the Biannual Matty Ro Student Music Show.' This semester it will be on March 23, which coincidentally is the anniversary of his passing," said Barriga.
"I was SCPAB president when Matt was a freshman who signed up for SCPAB on Activities Night, and he was one that quickly stood out. During his time in SCPAB as a general member, he was always so eager to volunteer for any and almost all events, which led to him winning Member of the Week as well as one of the top volunteers each semester. He always had a smile on his face regardless of what his task was and was genuinely happy to be involved. General members like Matt are rare, and you could tell from early on that he was going to be a special member of the group," said Tori Nadel, former SCPAB president, Class of 2015.
"Matt's first and last event was a Student Music Show on the Trabant Patio. This was the day of the accident. So to commemorate Matt, we put on a student music show every semester, showcasing some of the great talents on this campus. During the intermission and set changes, we offer people the opportunity to go up to the microphone and say some words about Matt. And through this even, his memory will live on for years and years," said Rocha.