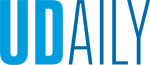 April 22-29: Money Smart Week
Article by UDaily staff March 31, 2017
UD Library participates in financial literacy awareness campaign
This year for the first time, the University of Delaware Library will participate in Money Smart Week® (MSW), a national public awareness campaign created by the Federal Reserve Bank of Chicago to educate the public about financial literacy.
MSW 2017 runs April 22-29. The 2017 seminar is being organized by a planning team from the Library Diversity Committee and Pauly Iheanacho, Business and Economics liaison librarian, who serves as the chair of MSW Delaware campaign.
On April 26, members of the University community and the public are invited to the Morris Library for a free MSW seminar that will cover important financial literacy topics. The presenters will be Maria Pippidis, family and consumer science extension educator, University of Delaware; Carla Lord-Powalski, Student Success grant coordinator for Student Financial Services, University of Delaware; and Rod Hausmann, regional vice president of Primerica Inc.
"It is absolutely wonderful that the Library can be a partner in this campus initiative," said Trevor A. Dawes, vice provost for libraries and museums and May Morris University Librarian. "Money Smart Week®, in fact all our financial literacy initiatives, are designed to help our community members learn how to be better stewards of their financial resources. Whether it is paying for college, buying a house, saving for retirement or just balancing a budget, we can all learn from programs like this."
All programs are free and open to the community, but registration is encouraged. For additional information about Money Smart Week®, and to register, visit http://www.moneysmartweek.org/. For financial literacy resources at University of Delaware Library visit the Research Guide page at http://guides.lib.udel.edu/FinLit/.