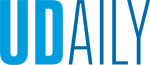 To March 24: 'Hidden Figures' exhibition
Article by UD Library staff March 13, 2017
UD Library exhibition to feature Shetterly book 'Hidden Figures'
(Editor's note: Due to the postponement of the Louis L. Redding Lecture by Margot Lee Shetterly, author of the book Hidden Figures, the related Library exhibition that was to run from March 13 to March 24 has also been postponed. The exhibition will be mounted when Shetterly's lecture takes place at a future date.)
The University of Delaware Library will mount a one-case exhibition featuring the book Hidden Figures: The American Dream and the Untold Story of the Black Women Mathematicians Who Helped Win the Space Race, by Margot Lee Shetterly. The exhibition will run to March 24.
Shetterly's bestselling book was recently made into an Oscar-nominated film, currently in theaters.
Hidden Figures will be shown with several other titles about women of color in the areas of science, technology, engineering and mathematics (STEM). The books will be displayed near the reference desk on the first floor of Morris Library.
The library exhibition is timed to coincide with the annual Louis L. Redding Lecture, which is scheduled take place at UD on March 14, weather permitting. As this year's speaker, Shetterly will address the issues of race and gender in the history of the sciences. Click here for more information about the lecture.
The exhibition is curated by Curtis Small, senior assistant librarian, Special Collections Department.
An online version of the exhibition will be available.
Special Collections and Museums at the University of Delaware Library
Subject strengths of Special Collections of the University of Delaware include history and Delawareana, political papers, science and technology, art, and literature, represented in books, manuscripts, archival collections, electronic materials, maps, prints and photographs from the 15th century to the present. Political papers, family papers to ships' logs are among the primary source material.
The recently gifted Mark Samuels Lasner Collection greatly enhances the collection's strengths in British literature of the 19th and early 20th centuries. For an introduction to the range of holdings, browse exhibitions and finding aids for unpublished materials.
The recent merger of Special Collections with the University Museums brought into the collection works of American art of the 20th century (especially prints, photographs and work by African American artists), European prints, Inuit art, Pre-Columbian art and minerals.
Exhibitions are offered in the Special Collections Gallery in Morris Library, Old College Gallery, Mechanical Hall Gallery and in the Mineralogical Museum in Penny Hall. All exhibitions and accompanying programs are offered to the UD community and general public without charge.
Collaborative initiatives and programming with students, faculty and departments across campus foster diversity and enhance interdisciplinary research and teaching.