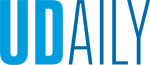 April 10: Implicit bias lecture
Article by UDaily staff March 24, 2017
Talk by Anthony Greenwald to begin week of events
The University of Delaware Center for the Study of Diversity will begin a week of events designed to raise awareness of implicit bias with a lecture by Anthony Greenwald of the University of Washington at 4 p.m., Monday, April 10, in Gore Recital Hall of the Roselle Center for the Arts.
Greenwald's lecture, "Unconscious and Implicit Bias," is free and open to the public, with a reception and book signing after the talk. Those planning to attend are asked to RSVP here.
Greenwald is a professor of psychology, the co-author of Blindspot and co-creator of the Implicit Association Test.
The lecture is a featured event of Implicit Bias Awareness Week at UD, April 10-14, which will include numerous workshops for faculty and staff, employee development classes and student-focused events. For a more complete schedule of the week's activities, visit the website.
The lecture is also supported by the College of Arts and Sciences; Office of the Provost; Office of the President; College of Earth, Ocean, and Environment; Alfred Lerner College of Business and Economics; College of Education and Human Development; College of Agriculture and Natural Resources; UD ADVANCE; the Office of Equity and Inclusion; Professional and Continuing Studies; and University of Delaware Police.