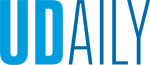 UD startup team advances
Article by Carly Ducey March 20, 2017
UD to compete in one of largest entrepreneurship competitions in U.S.
GeoSwap, a University of Delaware startup team, has advanced to the final round of e-Fest, one of the largest undergraduates-only entrepreneurship competitions in the nation.
The UD startup team includes senior engineering majors Jason Bamford and Keith Doggett and senior finance major Jordan Gonzalez, who will compete against teams from the University of Wisconsin, Virginia Tech, University of Illinois, NC State, Johns Hopkins University, Auburn and 18 other schools. Gonzalez and Doggett are both in the University Honors Program.

GeoSwap will travel in April to the University of St. Thomas in Minneapolis to compete against other schools for a prize pool of $250,000. These 25 finalist teams were chosen from a pool of more than 160 teams from 81 schools across the country by a panel of 32 judges.
The top three teams with the best business ideas will receive $100,000, $50,000 and $25,000, with an additional $10,000, $5,000 and $2,500 in grants going to their universities, respectively. A Friday night Innovation Challenge will award $20,000, $10,000 and $5,000 in scholarships along with other student prizes.
E-Fest is a three-day business competition that includes workshops, keynote speakers and awards. The weekend will feature speeches from Richard M. Schulze, founder and chairman emeritus of Best Buy Inc., and Daymound John, Shark Tank regular and founder of FUBU.
GeoSwap is a social networking application. It is Pokemon Go meets Dropbox meets Facebook advertising. GeoSwap brings a business's digital data to customers when they enter a business's geography, allowing businesses to quantify and value their engagement or advertising with their customers. For users, it brings digital data out of the cloud and back down onto the ground, allowing users to know what's happening in their community at all times.
Geoswap is a semifinalist in UD's premier startup funding competition, Hen Hatch. The team also participates in Horn Program in Entrepreneurship's initiatives including VentureOn, Workshop Wednesday, NSF I-Corps Sites, Summer Founders and Startup Idea Pitch Parties.
"These UD entrepreneurs progressed through the Horn Entrepreneurship's co-curricular offerings. In so doing they were recognized locally competing in the College Pitch Philly Competition placing in the top five besting UPenn, Villanova and others. Now they have been recognized nationally by e-Fest as one of the top 25 university undergraduate startups teams in the U.S.," said Vince DiFelice, faculty member and venture support lead with UD's Horn Program in Entrepreneurship. "We are proud to know them and to teach them, as well as all UD students who wish to join the Horn Program and do the same."
E-fest is sponsored by the Richard M. Schulze School of Entrepreneurship of the University of St. Thomas and EIX.org, a nonprofit online platform for entrepreneurship education.
About the Horn Program in Entrepreneurship
The Horn Program in Entrepreneurship ignites imaginations and empowers world changers through educational offerings that emphasize experiential learning, evidence-based entrepreneurship and active engagement with entrepreneurs and other members of the broader entrepreneurial ecosystem. Through participation in Horn Program offerings, students gain the knowledge, skills, personal capacities, experiences, connections and access to resources needed to successfully manifest innovation and thrive in the rapidly changing world.