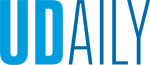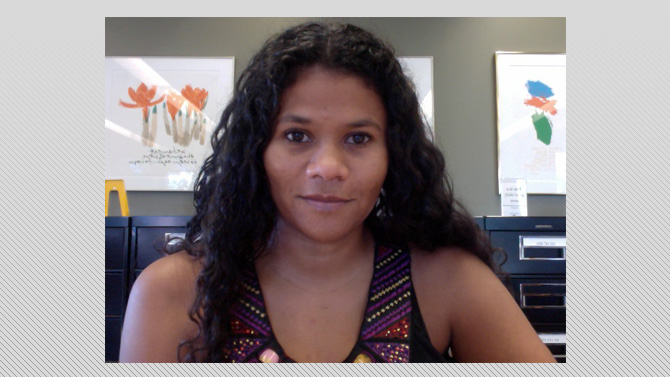 March 8: 'Brave Community'
Article by Jessica Henderson March 02, 2017
Harvard's de Novais to discuss teaching about race in college classrooms
The University of Delaware School of Education (SOE) colloquium series continues on Wednesday, March 8, with a presentation on "Brave Community: Teaching and Learning about Race in College Classrooms" by Janine de Novais, a doctoral candidate in the Harvard Graduate School of Education at Harvard University.
While organizations across the nation have taken steps to build a more inclusive society, sociological evidence consistently demonstrates the persistent impact of racism. This colloquium will argue that classrooms are optimal spaces to engage American undergraduates with the challenges and affordances of the nation's racial diversity.
De Novais will review her study of undergraduate understanding of race and the process of linking classroom dynamics to learning about race. The study investigated the experience of undergraduate students at a private, selective university and asked whether classroom experiences in courses on race influenced students' understanding of race.
De Novais found that students' understanding of race grew more complex, and students demonstrated an increased capacity to engage with one another in intellectually courageous and empathetic ways.
This presentation is part of a special series with the theme "Framing the Conversation Towards Engagement and Transformation: Diversity, Equity, and Inclusion in Education and Human Development," facilitated by SOE faculty members Rosalie Rolón-Dow and Elizabeth Soslau.
This theme explores diversity, equity and inclusion in terms of the college climate, which influences how all members of the community experience the College of Education and Human Development (CEHD), and its curriculum, which prepares students across teacher education programs for an increasingly diverse educational landscape.
The colloquium contributes to ongoing diversity initiatives in CEHD and across UD teacher education programs, such as the Collaborative to Diversify Teacher Education, the Success Through Education Conference and the CEHD Dean's Diversity Task Force.
The presentation will begin at 1 p.m. in Room 207 of the Willard Hall Education Building, and a professional dialogue with the speaker will follow at 2 p.m.
Students, faculty and community members with interests in education, teacher preparation and issues related to diversity, equity and inclusion in schools and universities are encouraged to attend, as well as those interested in educational policy and administration. These events are free, and no advance registration or RSVP is required.
About the speaker
Janine de Novais is a doctoral candidate at the Harvard University Graduate School of Education who works on race, culture, identity and education. Her work explores the relationship between the social construction of race and educational spaces and practices.
In her dissertation, De Novais introduces "Brave Community," an emerging theory about the ways that certain classroom cultures support and sustain meaningful learning and teaching about race.
De Novais was born and raised in the Republic of Cabo Verde.
For more information about this series, visit the SOE colloquium series webpage.