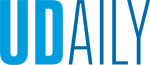 Dissertation wins award
Article by Ann Manser March 31, 2017
Doctoral alumna Ai Hisano earns regional prize
Ai Hisano, who earned her doctorate in history at the University of Delaware in 2016, has won the 2017 Northeastern Association of Graduate Schools' dissertation award for her research on the use of color in the food industry.
Hisano is the postdoctoral Harvard-Newcomen Fellow in Business History at the Harvard Business School this year.
At UD, where she was a Hagley Fellow, she won the Wilbur Owen Sypherd Prize in the Humanities for her doctoral dissertation, working with adviser Susan Strasser, the Richards Professor Emerita of American History.
The announcement of last year's Sypherd Prize noted that historians have studied the significance of color in consumer goods but that Hisano "is the first business historian to consider how our concepts of 'fresh' and 'natural' foods were produced by the complex science, engineering and marketing of the food industries in the late 19th and 20th century."
"Ai's scholarship brings together a stunning range of issues beyond the basics of business and government in the regulation of food coloring," the announcement said. "Her work makes one think about what color means and has meant to producers and consumers."
Her dissertation, "'Eye Appeal is Buy Appeal': Business Creates the Color of Foods, 1870-1970," examined the way in which producers and retailers began spending large amounts of resources in order to give foods the "right" color for marketing to customers.
Hisano earned her bachelor's and master's degrees in American studies from the University of Tokyo before joining UD as a doctoral student.
Her research interests include business history, the history of capitalism, the history of technology and environmental history. She has published on subjects including gender politics in food marketing.
Northeastern Association of Graduate Schools
The Northeastern Association of Graduate Schools (NAGS) is one of four regional affiliates of the Council of Graduate Schools.
Founded in 1975, it draws institutional membership from Connecticut, Delaware, Maine, Maryland, Massachusetts, New Hampshire, New Jersey, New York, Pennsylvania, Rhode Island, Vermont, Washington, D.C., and the Canadian provinces of New Brunswick, Newfoundland, Nova Scotia, Ontario, Prince Edward Island and Quebec.
Each year NAGS recognizes an outstanding master's thesis and an outstanding dissertation that have been produced by a student at one of its member institutions within the previous three years.