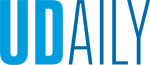 CEOE dives deep
Article by Karen B. Roberts Photos courtesy of George Luther March 22, 2017
UD professor, students dive deep along the East Pacific Rise
It takes about an hour and a half to descend the 1.7 miles to the ocean floor along the East Pacific Rise in the deep-sea submersible Alvin.
Travel conditions are a bit cramped since the submarine is only 8 feet in diameter and seats just three people. It's dark, there is no bathroom, air conditioning or heat and the farther below the surface you go, the colder it gets (down to about 35 degrees Fahrenheit).
But students from the University of Delaware's College of Earth, Ocean, and Environment lined up willingly for the chance to get a firsthand glimpse at what is emanating from hydrothermal vents in this region of the Pacific Ocean.
The students will participate in a series of dives in Alvin from March 27-April 16 at 9 North, a region of hydrothermal vent activity situated along the East Pacific Rise in the Pacific Ocean, approximately 560 miles off the coast of Acapulco, Mexico.
Under the guidance of UD professor and oceanographer George Luther, they will work to better understand what is emanating from these vents by taking samples, capturing video and performing experiments and calculations aboard the Alvin and its mother ship, the R/V Atlantis.
"It's an extraordinary opportunity for students to gain hands-on experience with discovery science. I look forward to showing them how exciting marine research can be," said Luther, who has participated in 12 deep-sea cruises using Alvin or Jason since 1999.
According to Luther, recent work in the South Pacific has found iron concentration anomalies that are two to three times the normal range, and scientists speculate the iron may originate from natural nanoparticles emanating from hydrothermal vents up to 2,500 miles away.
Iron is an essential micronutrient used by marine organisms to do work like fixing carbon dioxide for photosynthesis and other important functions. Phytoplankton use iron to reduce nitrate to form amino acids, which are the building block of peptides and proteins.
Luther and his team will focus on characterizing the nanoparticles coming out of the vents. They will take discrete samples close to and away from the vents, and use in situ electrochemical techniques to monitor dissolved oxygen, hydrogen sulfide and iron, in order to better understand what's happening in these remote depths.
The researchers also plan to monitor the formation of clays, which are the building blocks of rocks: This process is also known as authigenic clay formation or reverse weathering in contrast to the weathering of rocks on land. Other iron and sulfur oxidation studies will search for biological mediation or effects.
To follow along as Luther, colleagues and students conduct a variety of research aboard the R/V Atlantis and the submersible Alvin, check out this blog.
Check back often to hear from students, see photos and view video clips of the deep waters surrounding the East Pacific Rise.
Other members of the research team include UNOLs affiliated researchers from University of South Carolina, University of Hawaii and Oregon State University; several UD alumni and William Geppert, a high school teacher at Cape Henlopen High School.
The project is funded through the National Science Foundation's marine geology and geophysics program.
About the professor
George Luther is the Maxwell P. and Mildred H. Harrington Professor of Marine Studies in the College of Earth, Ocean, and Environment. He holds joint appointments in the departments of Chemistry and Biochemistry; Civil and Environmental Engineering; and Plant and Soil Sciences.