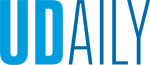 Blue Hen Veterans win
Article by Casey Impagliazzo and Mark Footerman Photos courtesy of Mark Footerman March 28, 2017
RSO's business plan honored at national convention
Blue Hen Veterans (BHV), a registered student organization at the University of Delaware and the local chapter of Student Veterans of America (SVA), has continued its banner year by winning the fifth annual business plan competition at SVA's national convention.
The BHV plan was shared with a record number of conference attendees, who also learned from speakers such as Secretary of Veterans Affairs Bob McDonald, Commander-In-Chief of Veterans of Foreign Wars Brian Duffy and dozens of sessions themed around empowering tomorrow's leaders.
"The business plan consisted of 13 pages detailing our annual goals for the group, our impact within the University of Delaware community and strategies that we are employing to improve veteran life locally as well as nationwide," said Mark Footerman, BHV president. This win secures funding for future initiatives, through SVA's chapter grants program that encourages strategic planning for chapter sustainability and success.
The competition comes on the heels of BHV's recent feature in SVA Chapter Voices, in which the group was recognized as as source of inspiration to more than 1,400 SVA chapters worldwide. "We have achieved more in four years than we ever imagined could happen, and our partnerships with staff and student groups have laid the foundation for that success," Footerman said.
Citing the campus veterans working group chaired by Dean of Students José-Luis Riera and Jennifer Laird of UD's Division of Student Life, as well as Brooks Raup, new coordinator for student veteran services, Footerman described the enhanced New Student Orientation program for veteran students and the annual Veteran's Day Flag Ceremony as examples of UD's continued institutional support.
"We are so thankful for administrators like Dean Riera, Jen, Brooks, Vice President Chris Lucier, Jeff Palmer, Heather Maginnis and Christian Williams of NSO, Vice Provost Carol Henderson and Paul Pusecker, as well as the dozens of RSOs we have been lucky to work with over the years," he said. "UD is now the fourth most military-friendly tier 1 institution in the nation according to Military Friendly Magazine, and we thank the entire Blue Hen and state of Delaware family for their support."