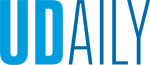 Birth Certified team
Article by Katie Constantine March 30, 2017
First Step Grand Challenges team takes on maternal, fetal mortality rates in Rwanda
University of Delaware senior nursing major Kayla Saints is combating poor maternal and fetal mortality rates in Rwanda through an innovative project. Residents of the central African country have limited access to healthcare facilities.
"Clinics are often very far away, and women cannot leave their fields and make it to the clinic in time before birth," explained Saints.
Saints and her team, Birth Certified, are taking part in First Step Grand Challenges, a yearlong innovation competition spearheaded by UD's College of Health Sciences and the Horn Program in Entrepreneurship. Undergraduate students from disciplines across the University identify societal and environmental challenges with the goal of developing novel solutions to address these issues. Top teams are awarded seed money to turn their innovative ideas into realities. More than $10,000 is issued each year.
Taking that first step is exactly what Saints' team aims to do. Think of the project in the same vein as a start-up certification program. Health trainers will teach healthcare providers in Rwanda on the evidenced-based basics of labor and delivery, including how to properly dry and stimulate the newborn immediately after birth.
"We're hoping that trained providers will pass on their knowledge to other women and families," said Saints. "Our project is not meant to promote home births but rather to impart knowledge to women and their families on how to handle an emergency birth situation and what to do to promote an optimal outcome."
Because of the language barrier, Saints and her team faced the difficult task of creating a program with few words. To overcome the issue, the undergraduates partnered with a graphic design student, who turned their ideas into hand-drawn images and uploaded them into a computer program.
"The most rewarding part is that this program has the potential to significantly decrease maternal and fetal mortality if it reaches enough women and communities in Rwanda," said Saints. "Even if our program saves just one life, it will all have been worth it."
Birth Certified competes alongside 12 other teams at the First Step Grand Challenges Poster Presentations and Awards Ceremony, which takes place from 5:30-8:30 p.m., Monday, April 3, in the STAR Health Sciences Complex. UD employees, students and members of the community are invited to attend.