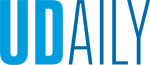 Bold Vision
Article by Mike Chalmers and Kate Bailey Photos by Kathy F. Atkinson March 14, 2017
Biden Institute's mission is to tackle nation's difficult domestic problems
Editor's note: Click here to see a video; click here for a photo gallery.

Former Vice President Joe Biden laid out a bold and ambitious plan for the new Biden Institute at the University of Delaware on Monday, March 13, describing it as "an intellectual center for scholars, policymakers, activists and national leaders" with a mission "to help shape and influence the work on some of the nation's toughest domestic problems."
"I have an interest in changing the country for the better," Biden told University leaders and the faculty and staff of the School of Public Policy and Administration (SPPA) at Gore Recital Hall in the Roselle Center for the Arts;. "And I can think of no better group of people to do that with than the incredible faculty and staff here at the University."
Biden said he is eager to return to campus for a welcome-back celebration on April 7 on The Green, which will be open to students, faculty, staff and the public.
Part of Biden's vision for the institute is an annual conference at UD, similar to the World Economic Forum or the Aspen Institute.
"The best minds and most influential leaders in the country and the world would come here to the University to discuss and debate policy issues," Biden said, adding that he is meeting with Forum founder Klaus Schwab this week. "I think we can come up with a version of that at the University."
Biden said the institute would help produce policy on issues that "have characterized my entire career."
Those issues include civil rights, the justice system, the Constitution, violence against women, environmental sustainability, and the access and affordability of higher education. He said the institute would also address the nation's troubled political climate.
"How do we reestablish bipartisanship in this country?" Biden said. "You can't govern a country like ours without consensus."
Biden said he finds it "flattering and strange" that he has been honored for working across political divides. "I thought that was part of the job description," Biden said. "It was talked about like this was the exception that we actually engage one another. What an indictment of the American political system right now."
Biden also said the institute would bring high-profile speakers to campus, including policy experts, international leaders and celebrities who care deeply about national issues. Biden and his staff are working on a series titled "All Politics Is Personal," featuring Biden interviewing major political leaders about not only policy issues but also their personal backgrounds, beliefs and motivations.
UD President Dennis Assanis introduced Biden and said the institute will help UD fulfill its mission of preparing students "to be conscientious and engaged citizens of our nation and the world."
"We are committed to improving the lives of all by addressing the world's most vexing challenges — challenges that cross national borders and academic disciplines," Assanis said. "And we will address these challenges in a global and holistic way."
The Biden Institute will be part of the School of Public Policy and Administration, directed by Maria Aristigueta, who is the Charles P. Messick Professor of Public Administration and a Senior Policy Fellow in the Institute for Public Administration. As part of the SPPA in the College of Arts and Sciences, the Biden Institute will work closely with faculty to implement research in the social sciences and other disciplines.
She said the SPPA was created more than 55 years ago to address complex policy issues.
Biden's "distinguished record of public service will go a long way in furthering the impact of all of our work, and the Biden Institute will strengthen the school's efforts in many policy areas including economic reform, environmental sustainability, civil and women's rights, and criminal justice," Aristigueta said.
An engaged citizenry
Biden, who graduated in 1965, credited UD with launching his career in politics.
"All my professors talked about how being a politician was the noblest undertaking you could pursue," Biden said.
Too few people believe that today, especially in the current political climate, Biden said. But he reminded the audience he entered politics during a time of tremendous political and social upheaval, citing the Vietnam War, civil rights protests, Watergate and more.
"You want to remember when things were depressed, go back to then," Biden said. "Yet I had professors here who said, 'Go change it.' And they meant it. And we did."
He said UD professor Paul Dolan encouraged him to run for the U.S. Senate in 1972, despite his youth and the difficulties of challenging a long-term, popular incumbent. "The mere fact he said it gave me the courage to do it," Biden said.
UD professor David Ingersoll told Biden and his fellow students that they "had an obligation as citizens to be engaged in the national debate."
"They honest to God convinced me that I could change the national agenda … that I could maybe even make an impact on the international stage," Biden said. "So I owe this place. I owe this state, and I owe this University."
Biden recognized Congresswoman Lisa Blunt Rochester, an SPPA alumna, in the audience, saying he enjoyed working with her father, Ted Blunt, who was a longtime Wilmington political leader. Biden said he wants students to see that politics can still be a noble profession.
"Hopefully, my career can convince some of the brilliant young students here — so much talent — that you can be engaged honorably without fear of tarnishing your character," Biden said. "That's what we need now in both parties.
"They need not share my political view on any of the issues," Biden said. "But I hope I can convince them to share my view that they have an obligation and they have an opportunity and they have the capacity."
As a senator, Biden also taught an advanced course on constitutional law at Widener School of Law. He said he hopes to collaborate with UD's talented faculty.
"If we get it right, it will benefit every single department at the university," Biden said.
Biden said he is also eager to engage informally with students on campus, chatting with them in the student centers and in classes.
"The irony is that I'm the oldest guy around, but they actually like me and I like them," Biden said.
Biden Institute staff
Biden introduced the staff of the institute, which will be housed at 44 Kent Way. They are:
Vice Chair Valerie Biden Owens — Biden's sister and longtime campaign manager.
Managing Director Michael Donilon — A political strategist and media consultant who served for many years as an advisor to Biden when he was vice president.
Executive Director Catherine McLaughlin — Former executive director of the Harvard University Institute of Politics, which she led from 1998 to 2016. She has significant management and events experience with extensive national networks in U.S. politics, government, nonprofits and the media.
Don Graves Jr., director of policy and research — Former deputy assistant to President Barack Obama and counselor to Biden between 2014 and 2017.
Ben Harris, visiting fellow — Most recently served as chief economist and economic advisor to Biden; will work with Graves to focus on the issue of corporate reorganization in the U.S.
Stefanie Feldman, senior policy analyst — a former White House staff member who worked with Biden and Yale Law School student who is well-versed in issues related to health care reform and the environment.
Sophia Sokolowski, policy analyst — A Cancer Research Training Award Fellow who served as a White House intern in Biden's office, working on his Cancer Moonshot Task Force.