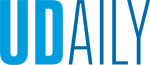 2017 Case Competition
Article by Sarah Gibson Photos by Evan Krape March 24, 2017
UD grad students defend Case Competition title with winning proposals for cannabusiness District Growers
Graduate students from the University of Delaware's Alfred Lerner College of Business and Economics spent three weeks researching and working in teams, and all of their efforts culminated on March 17 in the final round of UD's Carol A. Ammon Case Competition.
Every year, the case competition gives graduate student teams the opportunity to create and present recommendations for a different focal company. This year the focal company was District Growers, and the topic was "Cannabusiness in Washington, D.C."
The top three teams, who were awarded a total of $5,000 in prize money, were
1. "High-Flying Consultants" - Shyamala Athaide, Alex Brooks, Daniel McCaffery and Sarah Meadows, taking $2,500 with first place.
2. "Delaware Consulting Group" - Maiyan Han, Sanhith Tataikalva, Guangbin Jin and Kibeom Kwon, receiving $1,500 for second place.
3. "Home Grown Consulting" - Adam Bell, Moses Senesie and David Scofield, with $1,000 for coming in third.
This year's teams of students had been working on their projects since the Case Competition Kick-Off on Feb. 24. During the final round, the teams pitched their business solutions to Lerner MBA alumni in the morning and again in the afternoon to the District Growers team. The panel included Corey Barnette, CEO of District Growers; Tatiana Aqeel, production manager at District Growers, and Malik Burnette, who is both a gardener at District Growers and a resident physician in preventive medicine at Johns Hopkins School of Public Health.
The winning team, "High-Flying Consultants," included Shyamala Athaide, Alex Brooks, Daniel McCaffery and Sarah Meadows. They defended their Case Competition title from last year, making them the first team ever to win the Case Competition two years in a row.
The winning presentation
The winning team's presentation focused on how District Growers could improve its business through market expansion, brand awareness, consulting, education and digital marketing. They suggested adding cooking classes for people to learn how to cook with cannabis, and basing growing operations in Maryland.
"We have identified a few problems, and based on these problems, we have identified a few opportunities," Athaide said in the presentation.
The team even drafted a sample website for District Growers to show them what they would recommend in terms of digital marketing.
"As [visitors] engage with that network and share out your content, that social currency grows," Meadows said. "This is a low-cost way of making the brand stronger and increasing awareness about the brand."
The members of "High-Flying Consultants" said that they were excited and honored to win the Case Competition again for the second year in a row.
"I think going into the day, we were a bit more anxious than we were last year," Brooks, the team captain, said. "Last year's case was a bit more concrete, and we had more direction with where we should aim our suggestions. This year was much more ambiguous."
"It was very thrilling coming in first place again," McCaffery added. "This year's case was very different from last year's, and it took much more time to understand the industry."
McCaffery also attributed the team's victory to their detailed presentation on the digital marketing side.
"Sarah Meadows put together sample pages with which to walk through people on how the public would use them," McCaffery said. "I think that probably differentiated us from many of the other teams."
Meadows added that the team also used a new strategy this year.
"With the case being more open-ended this year, we decided to focus the values and goals Mr. Barnette expressed in the case report and in the Q & A session," Meadows said. "[These included] trends in the medical and recreational marijuana marketplaces and methods for promoting social change to frame Mr. Barnette as a thought leader in the cannabusiness industry."
"I think what helped us a lot was really diving into the core of the issue and understanding the true nature of the problem, without forming any biases," Athaide said. "This is what helped us understand the environment and other aspects, which put us in a position to provide recommendations that we felt were the most suitable and feasible given the sensitive nature of the business.
"It was a great learning experience for us, and I'm really happy that I had a chance to participate."