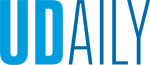 Up close and historical
Article by Ann Manser Photos by Evan Krape June 12, 2017
Doctoral students attend Chinese Object Study workshop
One afternoon this week in a lab at Winterthur Museum, 10 doctoral students from across the U.S. and Europe gathered around a table holding a 17th century ceramic bowl painted with Chinese designs.
Vimalin Rujivacharakul, associate professor of art history at the University of Delaware, asked the group to spend a few minutes observing and come up with one-word descriptions of the bowl, which was clearly the worse for wear.
"Cracked," "matte," "unglazed," "eroded," some students said. Rujivacharakul then guided them in considering what those descriptions meant for the condition and history of the bowl: Had it always been unglazed, or did was its glaze removed? What kind of activity could have caused that removal?
The students examined it more closely through a microscope and heard some more about what Winterthur conservators had discovered through scientific testing. Their conclusion was that the bowl had been submerged in seawater for some time after a shipwreck.
"When we first look at an object, we think about what we are seeing," Rujivacharakul said. "Then we think: What questions can we ask based on what we see?"
The importance for art historians to experience that kind of up-close, detailed study of objects is the reason the 10 students were at Winterthur, participating in a one-week session of the Chinese Object Study Workshop series. The prestigious program, launched in 2013 by the Smithsonian's Freer|Sackler galleries of Asian art and generously funded by the Andrew W. Mellon Foundation, is hosted at top institutions around the United States each summer.
The program began because art history graduate programs must spend so much classroom time covering the breadth of the field that students often have little direct work with objects themselves, said Nancy Micklewright, head of public and scholarly engagement for the Freer|Sackler. Viewing art from PowerPoint slides is useful, she said, but more is needed.
"You start learning about objects from observation, and you can't get that from a photograph," Micklewright said. "You have to sit with the object, and this [workshop series] gives them time to have a week of really intensive looking."
Winterthur, with its world-class conservation labs and its partnerships with UD in art conservation and material culture studies, was "a great choice" to host one of this year's workshops, she said. The group was able to see how scientific instruments are used to analyze the chemical composition of materials such as enamels and help re-create an object's history.
"The opportunity for the students to see conservation techniques is a special benefit," Micklewright said. "And the close collaboration between the University and Winterthur is another huge bonus."
This session of the workshop series focused on Chinese "export objects" made between the late 17th and early 20th centuries.
The subject of Chinese objects is important, especially considering China's enormous production of material objects in its over 5,000 years of history, Rujivacharakul said. But, she said, objects from China have been understudied and often excluded from the mainstream history of Chinese art, as they are typically considered more as commodities or decorative objects.
But those Chinese export objects were also prized by collectors around the world, and they make up the majority of objects collected from China until the beginning of the 20th century.
Leading the workshop with Rujivacharakul was Robert Mintz, deputy director of the Asian Art Museum in San Francisco. They were joined by members of Winterthur's staff: Catharine Dann Roeber, Catherine Matsen, Gregory J. Landrey, Leslie Grigsby, Josh Lane and Linda Eaton, together with Ron Fuchs II from Washington and Lee University, a 1996 alumnus of UD's graduate Winterthur Program in American Material Culture.
Students, who competed for selection to participate in the workshop, came from the universities of Pennsylvania, Michigan, Chicago, California at Berkeley, Manchester and Amsterdam and from Princeton and Arizona State universities.
About the workshop partners
The Freer|Sackler, which administer the Chinese Object Study Workshop series, are the Smithsonian Institution's museums of Asian art, with two gallery buildings physically connected by an underground passage.
Since the series began in 2013, workshops have been held at some of the top U.S. museums that are known for their Asian art collections. The Freer|Sackler and the Metropolitan Museum of Art have each hosted two workshops, and the second session this year will be held in August at the Nelson-Atkins Museum of Art.
The workshop series is funded by a generous grant from the Andrew W. Mellon Foundation, whose mission is to strengthen and promote the humanities and the arts.
Winterthur Museum, known as the premier museum of American decorative arts, also has significant collections of Chinese export objects. The object study workshop, Rujivacharakul said, also gave participants the opportunity to broaden their knowledge of Winterthur.