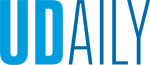 Experimental loan counseling
Article by Cindy Hall Photo by Evan Krape June 28, 2017
New program helps students navigate loan borrowing options
A new program at the University of Delaware will help students navigate their loan borrowing options and make more informed decisions about repayment.
The University is one of 51 colleges and universities selected by the U.S. Department of Education to participate in a pilot program that will test the effectiveness of requiring loan counseling sessions more often than the standard entrance and exit approaches.
Melissa Stone, director of Student Financial Services, said, "We want our students to be successful in every way, both during their time at UD and after graduation. Understanding finances and navigating loan decisions can be confusing, and we are pleased to be able to include this additional advising in our suite of financial literacy initiatives."
As part of the pilot, UD students borrowing through the Federal Direct Loan Program will be randomly placed into two groups: one will have mandatory additional loan counseling (a brief online session each year they borrow) and the other will complete only the currently required one-time entrance interview upon borrowing and exit advising upon graduation.
UD's Student Financial Services office (SFS) will begin rolling out the program next month for implementation in the 2017-18 academic year.
Stone said the program aligns with the University's SUCCESS initiatives — programs geared toward advancing students' academic and financial wellbeing — including the Blue Hen Success Collaborative and Blue Hen Success Grant Program.
According to Ted Mitchell, who was U.S. undersecretary of education at the time the pilot program launched, "Selected institutions will help us identify the most effective loan counseling practices and provide invaluable insights about how to prepare borrowers to manage and repay their student loans successfully."
For more information about the national effort, see the Department of Education press release.
Any UD student can utilize SFS's financial literacy tools, including online courses, by visiting the website.