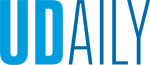 UD issues statement
Article by UDaily staff June 25, 2017
A message to the University of Delaware community
The University of Delaware has issued the following statement:
The University of Delaware has announced that Katherine Dettwyler, who last taught in the spring as an adjunct faculty member, will not be rehired to teach at the University in the future.
On June 23, the University issued a statement about comments that Dettwyler recently posted online, at a time when she was not employed by the University, concerning student behavior and the Otto Warmbier incident. Those comments in no way reflect the values or position of the University of Delaware.
The University of Delaware is committed to providing our students, and our community, with an inclusive and supportive atmosphere characterized by respect and civility.