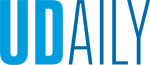 Fascinated by fossils
Article by Ann Manser Photos courtesy of Mariana Di Giacomo June 07, 2017
Doctoral student conducts preservation research at Smithsonian
Mariana Di Giacomo was digging in the mud of a drying stream bed — pursuing a passion that began as a childhood fascination with dinosaurs that she never outgrew — when she had a revelation about the fossils she was finding.
It was 2011, and Di Giacomo was a master's degree student in paleontology, part of a group that was among the first to search for fossils at that particular site in her native Uruguay. The area was a treasure trove of bones of ancient animals, bones that had been in the stream for countless decades until a drought made them accessible to scientists.
"The bones had been so wet for so long that [after they were uncovered] they began to get moldy or to dry out and crack," Di Giacomo said. "I became very curious about how to take care of these bones. That's when my interests focused on conservation and preservation of fossils."
Di Giacomo, now a doctoral student in preservation studies at the University of Delaware, is participating in her second Smithsonian Institution Conservation Fellowship at the National Museum of Natural History in Washington, D.C.
In addition to other projects at the museum, she is conducting research for her dissertation on the best ways to care for fossils in order to preserve them for future scientific study. The fellowship will continue to December, when she will begin writing the dissertation.
"The field of conservation began in the arts, because you want that Da Vinci to last, and you can see right away that it's fragile," she said. "It took a long time for the natural sciences to realize the same thing, that once you remove a bone from its surroundings, it's going to change."
In the early days of paleontology, fossils were often damaged in shipment or became cracked or discolored from exposure to the elements. But, Di Giacomo said, museums' priorities were to study and exhibit such items rather than to preserve them as meticulously as possible for the future. A broken fossilized bone, for example, would have been glued back together and put on display, without any thought about which type of adhesive would have the smallest impact on the specimen.
Di Giacomo sees that mindset changing as scientists who study fossils and technical experts who prepare them become more aware of the need for preservation.
A childhood ambition
Her own dedication to the study of fossils began at age 7, when she saw the movie Jurassic Park and its associated merchandise such as dinosaur-themed toys and children's magazines. Like many of her friends in Uruguay at the time, Di Giacomo decided that she would become a paleontologist when she grew up. Unlike her friends, she never changed her mind.
On a visit to the U.S., her parents took her to see dinosaur exhibits at natural history museums, and if she hadn't been hooked before, she was then.
"Once I saw those big skeletons, that just fueled my interest even more," she said.
Di Giacomo earned bachelor's and master's degrees in paleontology, with a focus on biology, in Uruguay and then trained in fossil preparation and became the manager of a collection. But she continued her interest in learning more about preservation of fossils and began searching for a doctoral program.
She was unable to find any that specifically centered on fossils, but she found encouragement at UD from Joyce Hill Stoner, who is the Rosenberg Professor of Material Culture and director of the Preservation Studies Doctoral Program. Stoner told her that the program could accommodate her interest in natural history.
In 2014, Di Giacomo was accepted into the Ph.D. program and, she said, "I was so excited because I knew that now I could really study what I wanted to focus on."
She completed her first Smithsonian fellowship from January through August 2016 and has now returned for a second stint at the natural history museum. One of her projects involves surveying slides of specimens from all departments in the museum — she's examined 300,000 so far, ranging from plants to reptiles — to identify which types of mounting materials that were used to preserve the specimens are stable and which are deteriorating.
She spends most of the rest of her time at the Smithsonian conducting research on fossil preservation.
"No one has ever analyzed the conservation consequences of [different types of] fossil preparation," Di Giacomo said. "The idea of my research is to use scientific analysis to conserve fossils without damaging them."
Scientific advances have made that goal more important than ever, she said.
"Fifty years ago, you never could have imagined that you could get DNA from a bone, but now you can, so we have to think ahead," she said. "We have to try to determine: Are our treatments safe? And will they be safe in the future?"
Di Giacomo said she most wants to contribute to the field that has intrigued her since childhood, when she first imagined the study of fossils as a kind of puzzle that could bring the past to life.
"I want to help natural history museums preserve and study what they have, so that children in the future can come and see them and fall in love with science, too," she said.