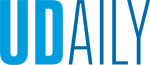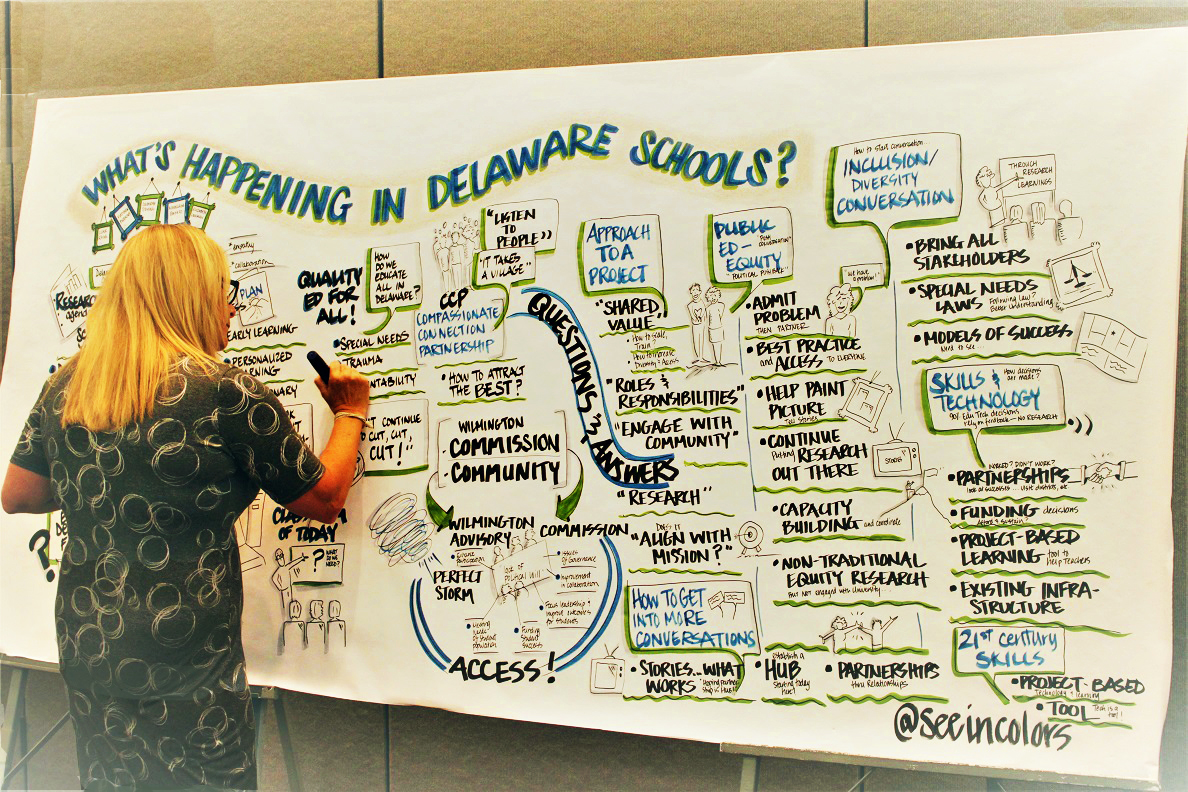 Engaging partners in public education
Article by Jessica Henderson Photo by Elizabeth Farley-Ripple June 05, 2017
Partnership for Public Education hosts academy to build relationships
More than 60 faculty, staff and professionals attended the University of Delaware Partnership for Public Education (PPE)'s first Education Partnership Academy on Monday, May 22, for a daylong conference on building partnerships to strengthen public education.
Supported by funds from two alumni and the commitment of University leaders, PPE works to mobilize interdisciplinary research, educational and public service capacities to optimize partnership work in Delaware and provide sustained support to public schools.
In welcoming the participants, Elizabeth Farley-Ripple, director of PPE and associate director of UD's School of Education, highlighted three goals and the purpose of the academy.
"PPE first aims to build relationships with the goal of serving as a hub for connecting schools and districts with folks on campus," said Farley-Ripple. "Second, through academies like this one, we hope to build capacity among the students, faculty and staff for engaging in public education partnerships, whether through service projects, teaching or research. Third, PPE will invest in strategic projects that serve our most challenged schools and communities."
Panel sessions
Panels of representatives from the Delaware Department of Education (DDOE), the Delaware State Education Association, the Rodel Foundation, the Parent Advocacy Council for Education, Appoquinimink School District and UD spotlighted programs supporting Delaware families and students, discussed strategies to strengthen partnerships in Delaware schools, and introduced opportunities for student outreach.
For example, Luke Rhine, director of career and technical education/STEM (science, technology, engineering and mathematics) initiatives at DDOE, shared information about Delaware Pathways, a partnership that supports access to education and a career pathway system for youth in the state.
Jenni Buckley, assistant professor in UD's Department of Mechanical Engineering, discussed UD student outreach in the Perry Initiative, an organization that supports career pipelines for women in orthopedic surgery and engineering.
Impact
Question and answer periods followed each session, allowing participants to reflect on shared values among their educational organizations and identify action steps for establishing or amplifying community partnerships.
"We asked participants to focus on three questions: What does engagement look like? What resources exist to support engagement? And, how can I get engaged?" said Farley-Ripple. "We hope that the academy helped them learn how to partner with schools, develop an idea for strengthening public education through community partnerships, and move that work forward."
Many participants expressed enthusiasm about PPE, looking forward to its role as the central hub that connects interested community partners with University members who have the relevant expertise in educational research, teaching, or service.
Over the next year, PPE plans to build on the success of its first academy by providing online resources and multimedia content, developing a searchable database of partnerships between UD and public education organizations, offering grant writing support for partnership initiatives, and launching a PPE fellows program.
About PPE
The University of Delaware officially launched PPE at the Vision Coalition of Delaware's ninth annual conference in November 2016. PPE aligns with the University's larger Community Engagement Initiative, which seeks to expand the University's commitment to civic and community engagement.
The PPE team includes Farley-Ripple; Kelly Sherretz, policy scientist at the Institute for Public Administration (IPA); Ariana Minella, assistant policy scientist and partnership project coordinator; and Taylor Hawk, Melissa Micek and Pialee Roy, PPE interns and graduate public administration fellows at IPA.
Carol Vukelich, dean of the College of Education and Human Development, and Doug Doren, associate dean of the College of Arts and Sciences, co-chair the University-wide steering committee.
PPE already supports several key partnerships, including the IPA's work with the Wilmington Education Improvement Commission (WEIC). This work gives sustained attention to addressing the needs of schools with high concentrations of low-income students, English language learners and other students at risk.
The partnership is supported through the Provost's Office, by the College of Arts and Sciences, and by the Fund For Urban Education, established by Quinetta Roberson, professor of management and the Fred J. Springer Chair in Business Leadership at the Villanova School of Business, and Tony Allen, a UD trustee and managing director of the corporate reputation group at Bank of America. Allen also serves as chair of WEIC.