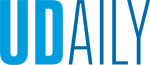 NSF grant supports doctoral diversity
Article by Beth Miller Photos by Evan Krape, Kathy F. Atkinson and David Barczak June 12, 2017
UD gets more than $1 million to help students reach top academic degree
Mohamed Bah had no thought of pursuing a doctoral degree when he arrived in the United States as a high school student from Guinea, West Africa, in 2003.
But now – with the support of multiple mentors, programs such as RISE (Resources to Insure Successful Engineers) and a share of a prior 2011 University of Delaware grant from the National Science Foundation (NSF) – the industrious young engineer has crossed academia's ultimate finish line. You can call him Dr. Bah, with a Ph.D. and master's degree in materials science and engineering and a bachelor's in chemical engineering.
And with a new $1 million NSF grant, UD is well positioned to offer significant support to 12 more students. The grant – known as the Bridge to the Doctorate (BTD) – provides tuition, fees, annual stipends, individual mentoring, conferences and other enhanced services and support for eligible students pursuing master's or doctoral degrees in STEM (science, technology, engineering and mathematics) fields.
"It really is that opportunity – that chance – that you don't come across too often in your lifetime," said Bah, who worked in the laboratory of Prof. Ismat Shah, studying nanoparticles. "It literally is life-changing."
The money adds traction to the University's resolve to increase diversity in every part of the UD community.
"This significant NSF grant will help us strengthen our support for students who have been under-represented in the STEM fields, opening even more doors for those pursuing the highest academic degrees," said Provost Domenico Grasso. "In turn, they will bring their unique talents and perspectives to the cutting-edge research that distinguishes UD. We are committed to inclusive excellence at every level, and this support recognizes both our resolve and our progress."
Graduate school has never been considered a real option for many students – especially those in under-represented populations, those who are first-generation college students and those who come from low-income backgrounds. It may have seemed too expensive, too exclusive or, in many cases, had never been presented as a worthy, attainable goal.
That's how it was for U.S. Air Force Capt. Marlyse Williams anyway. She earned her bachelor's degree at UD, then was prompted by her adviser at the time – Bill Ritter, professor and chairman of bioresources engineering before retiring in 2014 – to consider graduate study and the Bridges program.
That had never occurred to her.
"I did not think I had the capability to do a Ph.D. program," she said. "I didn't think it was a possibility for me."
Carol Henderson, vice provost for diversity whose academic achievement was boosted by an Upward Bound program in California, sees the Bridge to the Doctorate as one of many bridges needed along the pathway from preschool to tenure.
"Sometimes students don't know if they want to be a scientist – they don't know that career path," Henderson said. "They don't know the benefits of research. This opens another vista to these students, providing mentorship and financial support."
With the support of a prior BTD grant in 2003, Williams went on to earn her master's at UD and her doctorate in agricultural engineering at Penn State University (2010), where she was an Alfred P. Sloan Scholar. She is an assistant professor of civil and environmental engineering at the U.S. Air Force Academy and will soon be doing some civil engineering projects for the Air Force.
"The Bridges program helped me find a lot of resources, gave me colleagues to bounce ideas off of and share similar grad school frustrations," she said. "It was intimidating to go to my peers within the field, but it was easy to go to another Bridges student and say 'This is what I'm dealing with. Have you ever dealt with that?'"
Such support is a central feature of the Bridge program. UD has received three such grants over the years, totaling almost $2.8 million.
"We are attracting passionate, excited, determined students," said Michael Vaughan, associate dean of engineering, principal investigator for this grant and director of UD's BTD program.
One of them is Famatta Perry of Middletown, Delaware, who graduated from Delaware State University with a degree in biology and a concentration in health professions. She said she was thinking about medical school or an M.D./Ph.D. program when her adviser at Delaware State, Mazen Shahin, told her about the BTD program at UD.
She applied and started classes this spring.
"I am enjoying it," she said. "I expected a hostile environment, but it wasn't what I expected. I thought they wouldn't care about anything else but work, but that's not the case. When you open your eyes, it's really different.
"A lot of people are trying to help you, a lot care about how you go through the program – not just getting a degree, but also what you gain from it professionally, personally and academically," she said.
The program is built to provide broad support.
"It really is about building a community of scholars," Vaughan said. "We are building an academic community where students can thrive and dream and pursue their passions in a safe kind of environment."
That's how you build strong, diverse faculties, too, Henderson said.
"If we don't get students out of high school, they won't go to college," she said. "If they don't get their bachelor's degree, they won't get their master's. And if they don't get their master's, we can't get them onto the faculty."
Many of these students will find faculty positions and become mentors themselves.
Williams has several bits of advice for the 12 students who are part of UD's new cohort.
"Trust your mentors within the program," she said. "They want to see you attain your goals. I would also tell them they are capable of doing this. I did it and opportunities opened for me and I continue to use the skills attained through this program."
Bah urged all to make the most of the opportunity and ask for help whenever they need it along the way.
"I'm the type of person who always lets people know what I want," he said. "You never know where help can come from.
"Bridge to the Doctorate gave me the opportunity to see how far I can go."
UD's new Bridges to the Doctorate cohort includes:
• Fuad Ali, civil engineering;
• Kwame Baffour-Akowuah, bioinformatics;
• Covahna Bollar, bioinformatics and computational biology;
• Monah Clark, biological sciences;
• Mecheal Amir Greene, electrical and computer engineering;
• Case Gregory, biological sciences;
• Sherron Howard, applied physiology;
• Ashley Johnson, electrical and computer engineering;
• Jules Frankie Mbasso, electrical and computer engineering;
• Michael Ayobamidele Oyefusi, computer science;
• Famatta Perry, biological sciences; and
• Zachary Sheffield, materials science and engineering.
About Bridge to the Doctorate
Bridge to the Doctorate is a competitive program supported by the National Science Foundation to broaden participation of under-represented minorities in graduate-level studies in science, technology, engineering or mathematics.
Participants must have completed undergraduate study at an institution that is part of the national Louis Stokes Alliance for Minority Participation (LSAMP) network. The University of Delaware has been part of that network for more than 25 years.