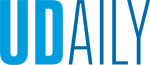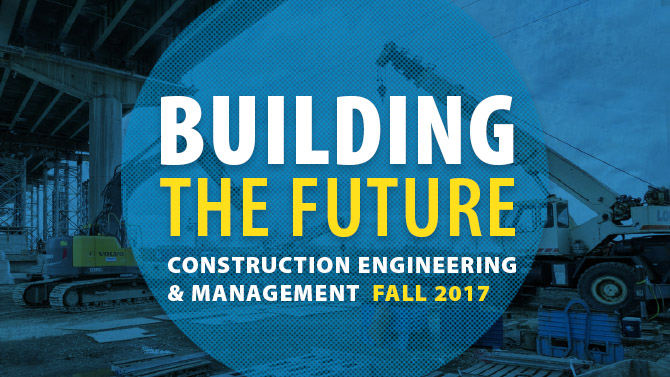 New engineering major
Article by Diane Kukich Graphic by Joy Smoker June 06, 2017
Undergraduate program in construction engineering and management to launch in fall 2017
The University of Delaware Faculty Senate has approved the establishment of an undergraduate major in construction engineering and management beginning in the fall 2017 semester.
The program, which will be phased in over time will be offered through the Department of Civil and Environmental Engineering. The bachelor's of construction engineering and management (BCEM) is the third degree program offered by the department.
"Construction engineering and management is an increasingly important sub-discipline of civil engineering," says department chair and professor Tripp Shenton. "Traditionally, civil engineering graduates have entered the workforce with a strong engineering foundation but limited exposure to construction engineering, so we're filling an important gap with this new major." 

Associate professor Edgar Small, who has more than 25 years of construction and infrastructure management experience, has joined the department to serve as program director. Small holds a doctorate in civil engineering from the University of Buffalo in New York.
"As the industry evolves and progresses, the construction enterprise has become more complex and technically demanding," Small says. "The increasing need for engineers prepared to meet the challenges of construction management has been recognized by industry, addressed by professional societies and accrediting bodies, and validated through market studies."
The 126 credit-hour program, which follows UD's common engineering curriculum for the first semester, is founded on core math and science courses, including calculus, linear algebra, chemistry, physics, and computer science. The curriculum was developed according to requirements outlined by ABET, the accrediting body for engineering programs in the U.S.
All students in the program will be required to participate in a 26-week co-op experience and to complete a certificate of business essentials offered by UD's Alfred Lerner College of Business and Economics. In addition, an optional minor in business administration has been outlined for students who wish to go beyond the requirements to obtain additional credentials. 

Start-up of the program, including the hiring of Small as director, was enabled by a major gift from an industry partner. The department is in the process of hiring the second construction faculty member, who will begin in fall 2017, and a third faculty member will join in fall 2018 or 2019. Small plans to expand the program with the hiring of three additional research-oriented faculty to expand the construction group to six faculty members.
"The need for construction engineers is pressing, and there is a lack of universities in the Mid-Atlantic or Northeast offering ABET-accredited engineering-based construction programs," Small says.
"UD is ideally geographically situated to fill this need, given proximity to New York, Philadelphia and Washington, D.C., three of the largest markets for construction professionals."

Mike Berardi, senior vice president at Wohlsen Construction and a 1992 graduate of UD in civil engineering, agrees that the program will be a welcome resource to help address the current shortage of required professionals in this industry.
"The construction engineering and management program at UD will provide numerous opportunities for engineering students seeking the necessary tools for a successful foundation in the construction industry," he says.
"Regional construction and engineering firms will undoubtedly benefit from graduates of this program, who will not only hold a degree in higher education but also acquire a skill set of applied practices and hands-on experience relative to the business."