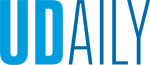 HPC Symposium poster session
Article by IT Communication Group June 26, 2017
UD HPC researchers encouraged to attend June 28 poster session
The University of Delaware's IT Research Computing group is hosting a poster session for this summer's HPC Symposium on Wednesday, June 28.
The poster session will be held in the Harker Interdisciplinary Science and Engineering Laboratory atrium from 10 a.m.-noon. Register here to present and register here to attend.
The poster session will showcase the different research across campus that is being done using high performance computing. All research groups are invited to submit posters for projects on any HPC resource, including Mills, Farber, XSEDE clusters, department clusters, and clusters at other institutions.
Researchers are welcome to bring an existing poster or create a new poster. New posters can be printed through IT Client Support and Services in Smith Hall. Those who register to attend the symposium will be able to print their poster for free before Friday, June 23. Documentation for poster printing is available at the IT website.
To sign up for a presentation spot and receive assistance with a poster, go to the poster signup page to reserve a spot.
All UD researchers are encouraged to attend to learn about other projects going on at the University and to connect with colleagues about high performance computing.
The poster sessions will be preceded by a short presentation on the third UD HPC Community Cluster. Elements of the cluster design, technology, and proposed dates for accepting buy-in will be discussed.